Pop! Fizz! Clink!  If you're reading this that means you made it to 2018!  Happy New Year! If you're like me, the start of the new year encourages me to reflect, write down my goals and dream and plans to crush them.  I've noticed some hateraid on social media about the "New Year, New Me" posts.  If the New Year is what it takes to get you moving, so be it.  Cheers to the New Year!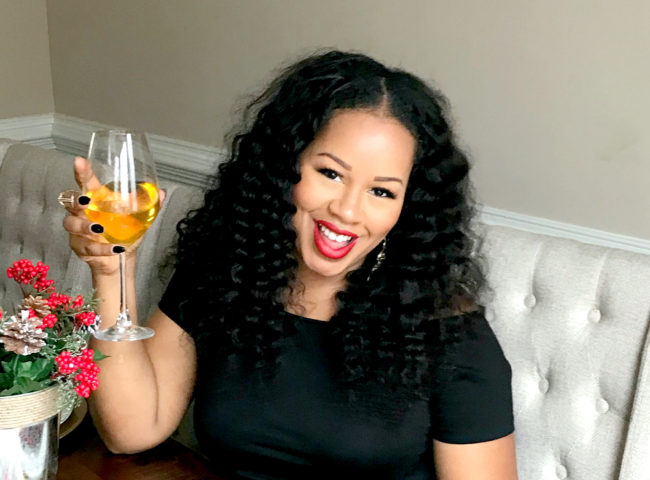 This past year has been all over the place for me.  I basically flew by the seat of my pants and it was my most successful year.  Then I started thinking, what if I didn't fly by the seat of my pants?  Imagine what I could do with better planning and more help?!
This year I'm going to plan ahead to bring some fun fresh and new content to the blog. Peep that gif?  I'm already progressing.  I'm going to share more useful tips to help you look fab, save time and money.  The girls will be taking their slayage to another level.  I'll also be taking you on a home tour finishing up projects in my home.  If you haven't already, please sign up for my email list HERE and follow me on Instagram, Twitter, and Facebook.  If you think I'm fun on the blog, you'll love my social media!
Thank you guys for all the love and support that you have shown me for Baby Shopaholic's 7 years! Peace and blessing to you for 2018!