Since spring is taking it's sweet little time to come, Mama Fashion File and I are styling our trench coats for Mamanista Friday. Unfortunately, my coat isn't exactly a trench coat. What had happened was… in my head, I keep telling myself it was a trench coat even though it's really a parka. So act like you didn't notice because this coat from Lulu's is super cute.
A light trench coat is a great way to transition to spring. Trench coats aren't just for Sunday morning or heading to the office. They really go with more that what you think but I like to wear them with jeans best.
I also wanted to introduce you to my beautiful new time-piece from Rakani. This style is called Stuck in Traffic, made with Swarovski crystals. You can find out more about Rakani here.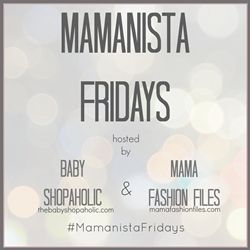 How do you style your trench coat? I hope you will join Mama Fashion Files and I to link-up for Mamanista Fridays. The style theme for next week Black & White.