I hope you all had a wonderful weekend.  My weekend was action packed.  I spent Friday night to Saturday morning setting up for the St. Jude Walk/Run to End Childhood Cancer.  It was an amazing event and I am so thankful that I was able to support St. Jude in this capacity.  Thank you to everyone that came out to support.  I'll share some highlights soon.  Since I flooded my time line with Harper last week, I thought Peyton should make an appearance wearing her B & B Threads Frostastic natural hair tee.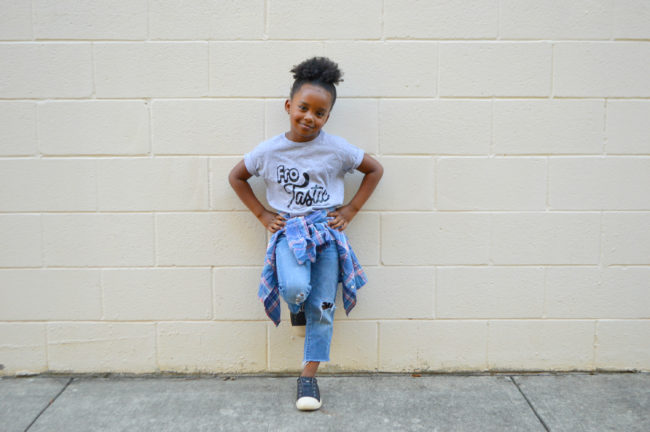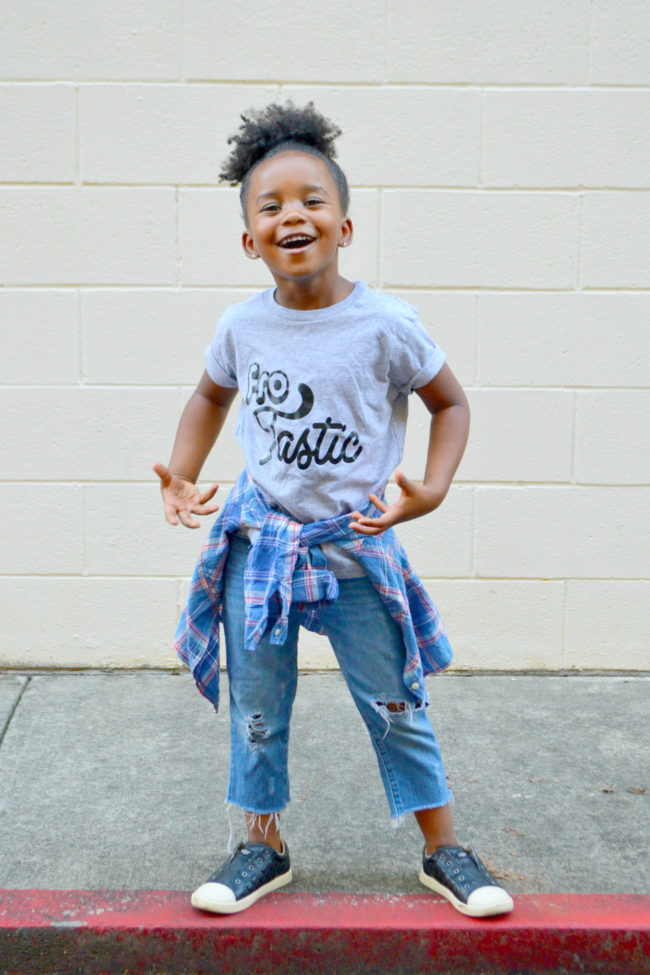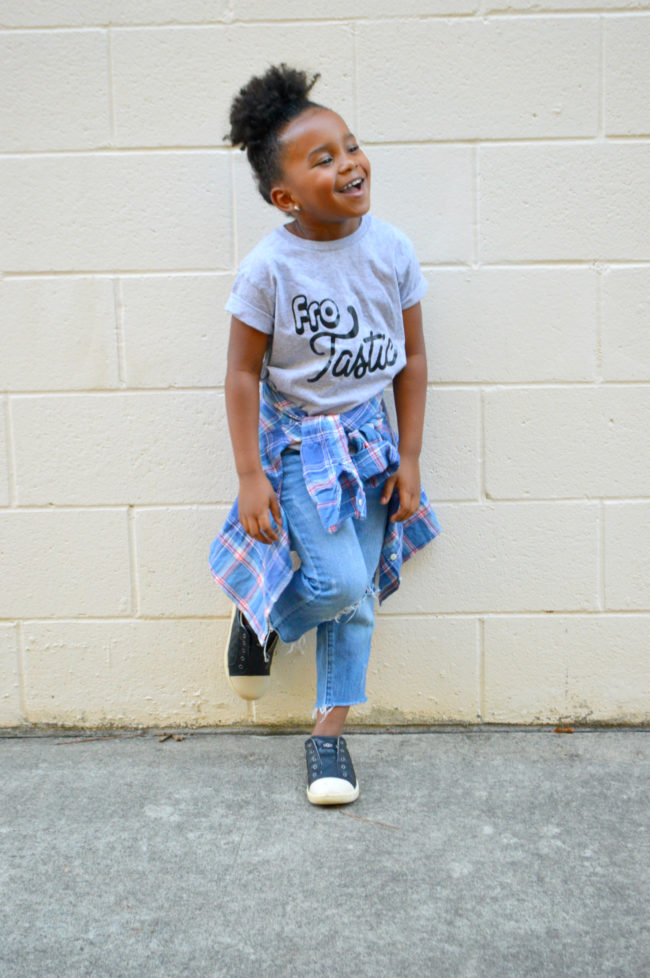 Tee c/o B & B Threads | Jeans, Joe Fresh | Flannel, OshKosh (super sale)| Shoes, Ugg (similar)
I love tees that encourage kids to love themselves.  We can't leave it up to society to tell our children that their hair or skin is beautiful.  We have to start at home.