This post is sponsored by Nickelodeon. Thoughts and opinions are my own.
When I was little, I would spend all day combing my dolls hair. Thinking back during to that time, I see how something as simple as combing dolls hair can have an impact on your life. Hairstylists are lifesavers. I'm sure if you ask any of them about their childhood, I'm sure it included combing dolls hair. I even thought I wanted to be a hairstylist. The new series, Sunny Day on Nick Jr., encourages individuality, entrepreneurship and problem-solving skills for our girls. Inspired by salon-owning Sunny, I thought it would be fun for the girls to fun DIY to express their individuality with hair. You can watch Sunny Day Weekdays on Nickelodeon.

Make sure you check out Sunny, a hairstylist and salon-owning entrepreneur, in the brand-new Nick Jr. cartoon series, Sunny Day! With the help of her best friends, Blair, Rox, and her adorable pup, Doodle, Sunny can untangle any problem that comes her way. She always uses her styling skills in creative ways to be a true leader and inspires individuality in every preschooler.
Peyton has been asking for colored hair for the longest. I've been telling her no because it would be more work for me because I would have to wash it out and do her hair again. Who got time for that? Fun hair options like clip-ins for our curly girls are limited so I thought we would make our own easy to use option.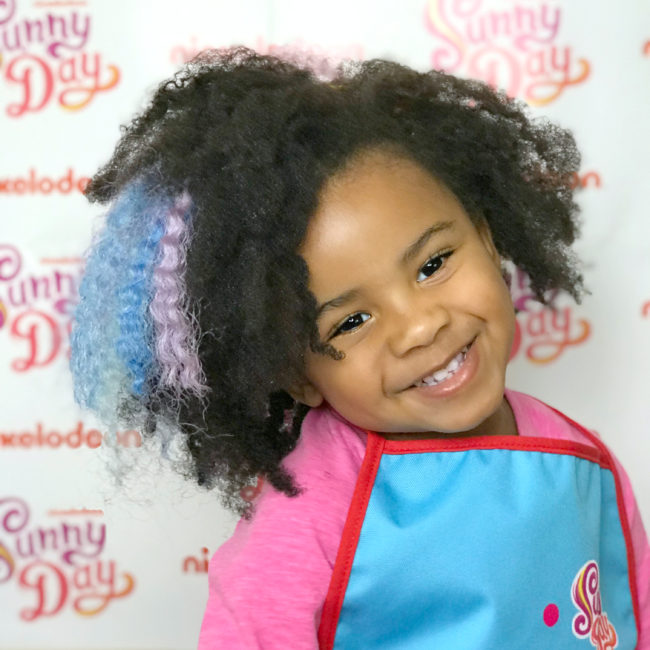 Watch the cute video below to see how the girls put this hair together. Details are below.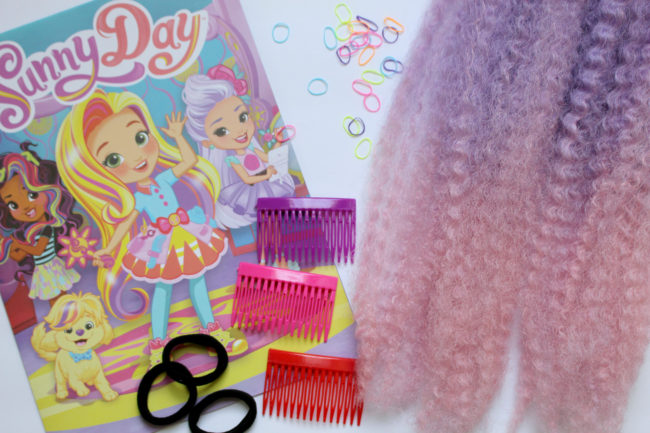 We used colored Marley hair and a hair comb. You can find the hair at most beauty supply stores or search on line.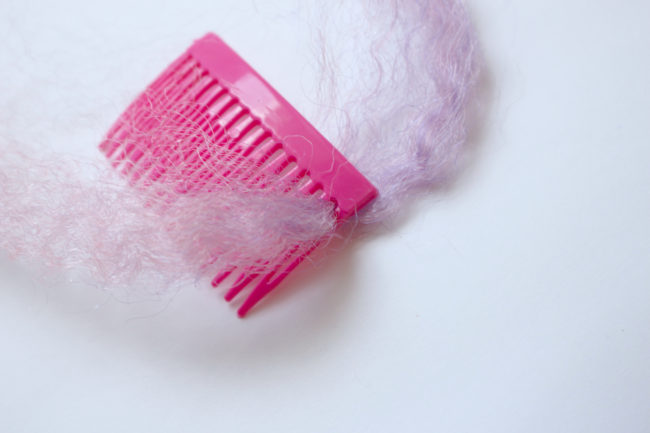 Slip a small piece of the hair in the comb and tie in a knot.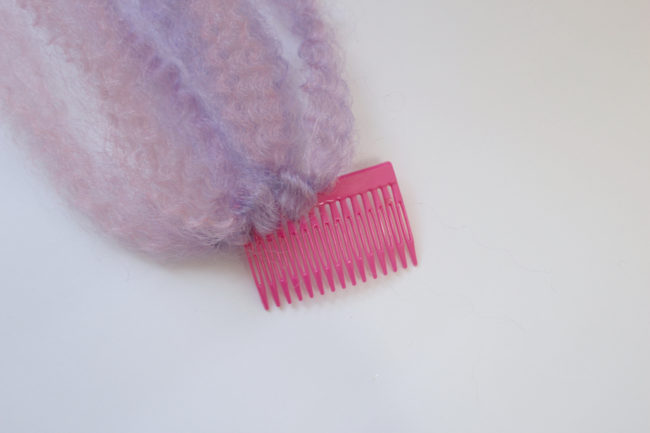 Repeat and tie to comb.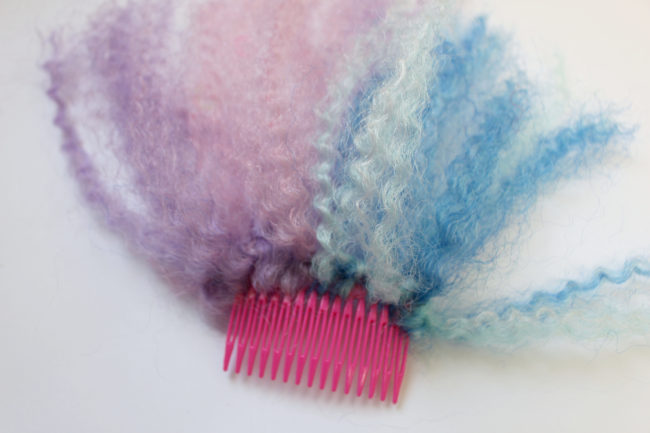 Continue until the comb is full. Fill free to add additional colors.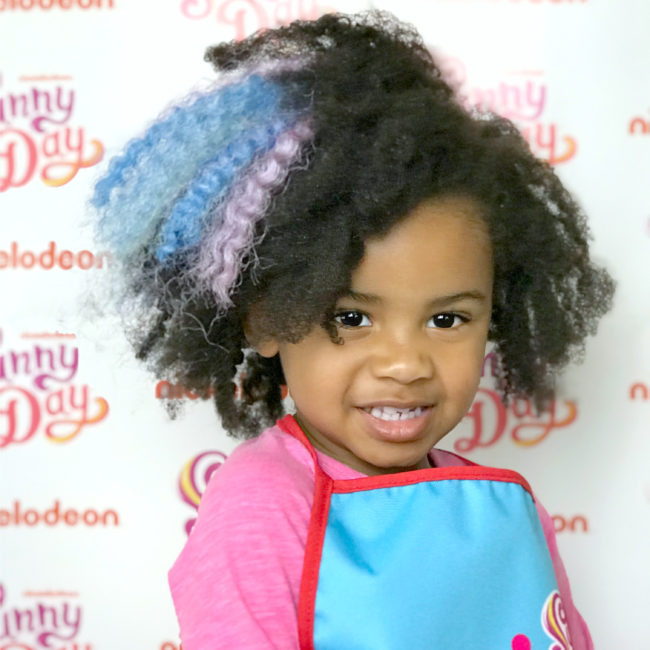 Harper loves her fun new look. You can't tell her nothing. The best part is that I don't have to wash her or anything. I just take the comb out. You can also make tie the hair on to a hair tie in the same manner for quick and fun ponytails.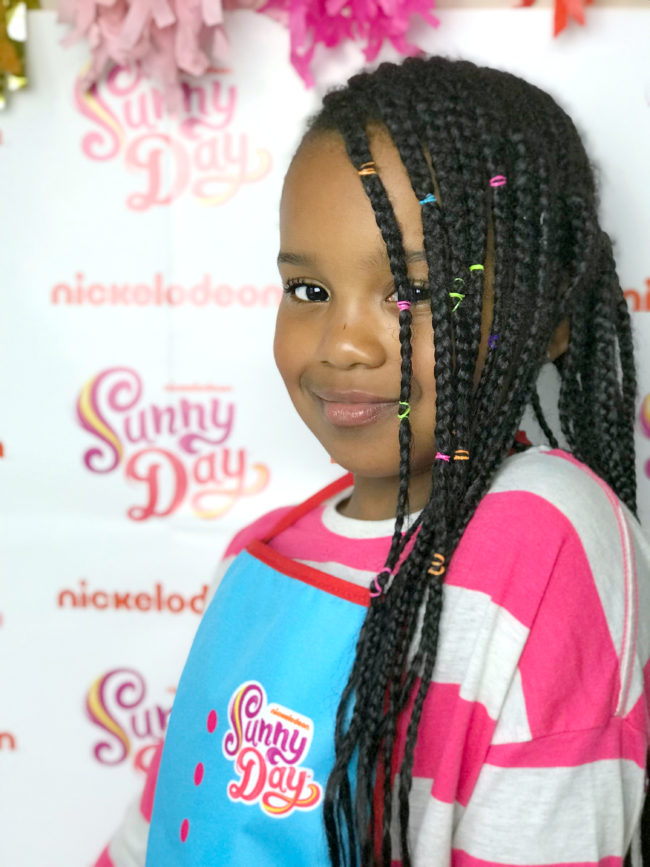 Peyton is currently wearing braids but she added some bright rubber bands from the dollar store for a fun and easy look inspired by Sunny Day. For more Sunny Day inspired styles check out the Style Files on Nickjr.com/sunny-day.
We hope you enjoyed our easy and fun DIY!
Have a Sunny Day!