Before Thanksgiving, I was checking out all the pretty Christmas decorations.  I remembered, I don't have a wreath to put on my door.  As I check out all the beautiful wreaths that were available, I quickly remembered why I didn't have one.  They cost too much!  This was my opportunity to try and make one of my own.  It came out pretty cute and was super easy to do.  Check it out!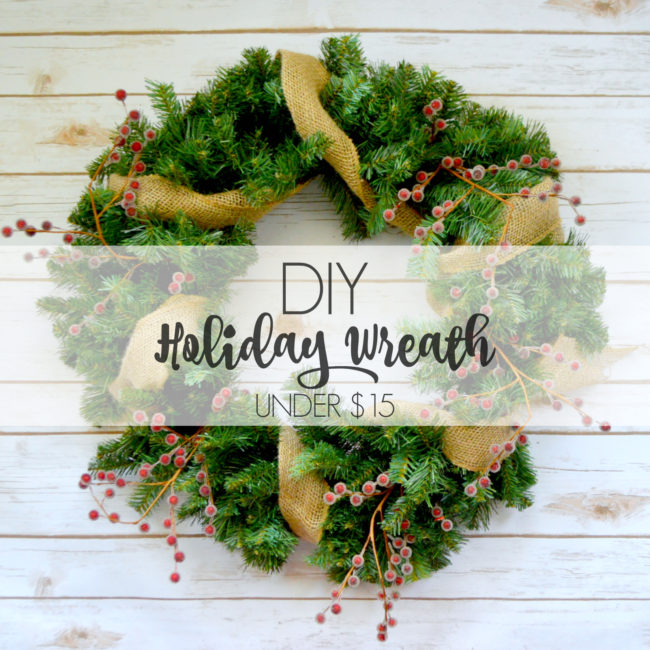 Items needed: faux pine empty wreath, burlap ribbon, and holiday stems.  I purchased all my items at Hobby Lobby (who usually has 40-50% off holiday items).  I spent less than $12 (with the sale).
Fluff out the wreath to make it full.
Loosely wrap the burlap around the wreath.  Try to keep the spacing even.  You can adjust after you've wrapped the wreath.  Cut the burlap and tuck in the back of the wreath.  Not glue or pinning needed.
Add your holiday artificial stems.  Using the wire steams, wrap them around the frame of the wreath.  Add a stem to each space between the burlap ribbon.  It's up to you on how much you want to add.  I used 5 total.
You're done!  So simple and so chic!  This may have been one of the easiest DIY projects that I have done in a long time.  What do you think?
Make sure to check the Holiday Shopping and Style Guide for gifts and fashion for the entire family.  Don't forget to enter the Holiday Giveaways going on until Thursday night!