Now that I've reached the end of my 30s, I've been looking back at the lessons that I learned.  I learned that 30s are way better than 20s.  When I was younger, I felt like I couldn't "shine bright like a diamond" because there would be people saying… Who do you think you are?  You think you're better than everybody?  So I would suppress living up to my full potential because I didn't want those people to talk negatively about me.  As I got older, I  I didn't feel the need to impress anyone or look for validation.  I just do me and here I am.  This tee from Pintsize Faith sums up everything I just said.  John 4:44.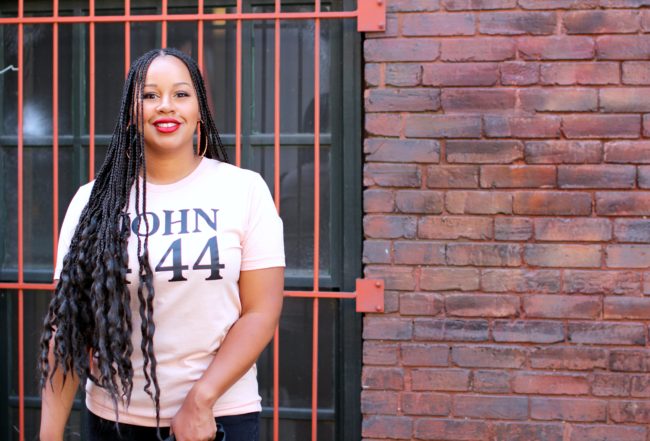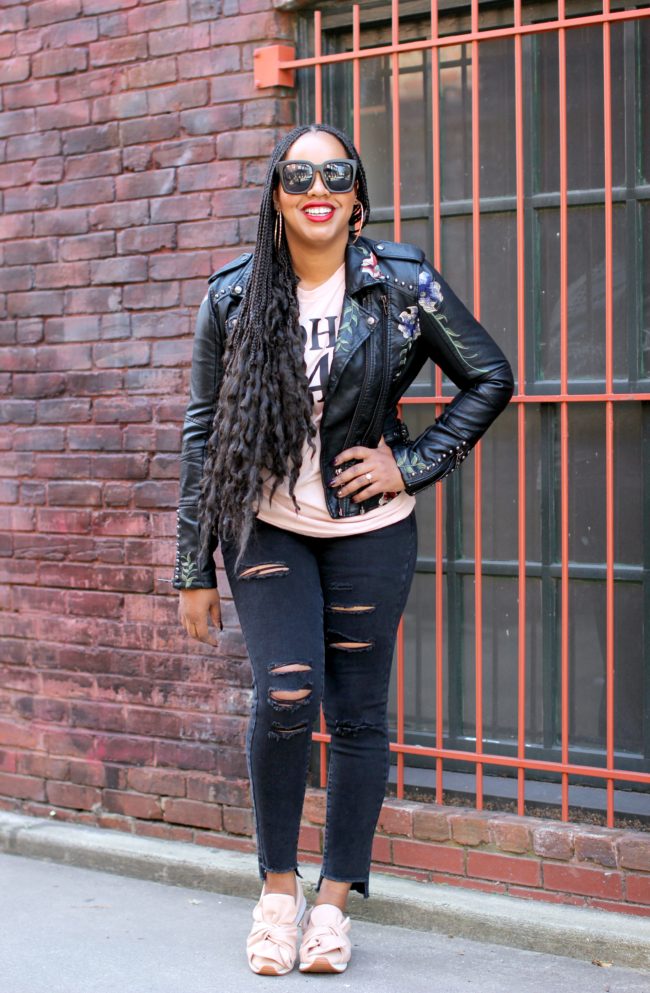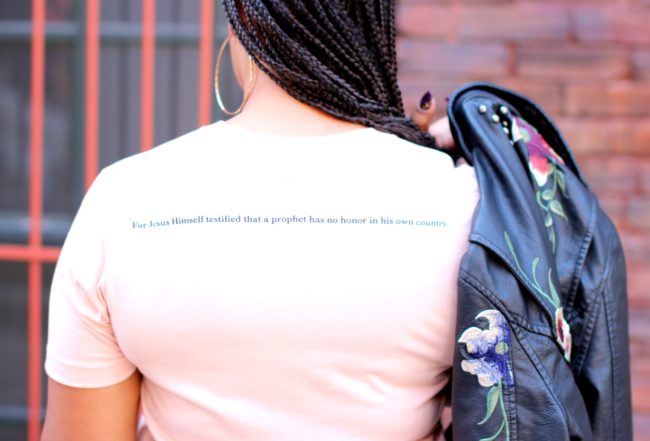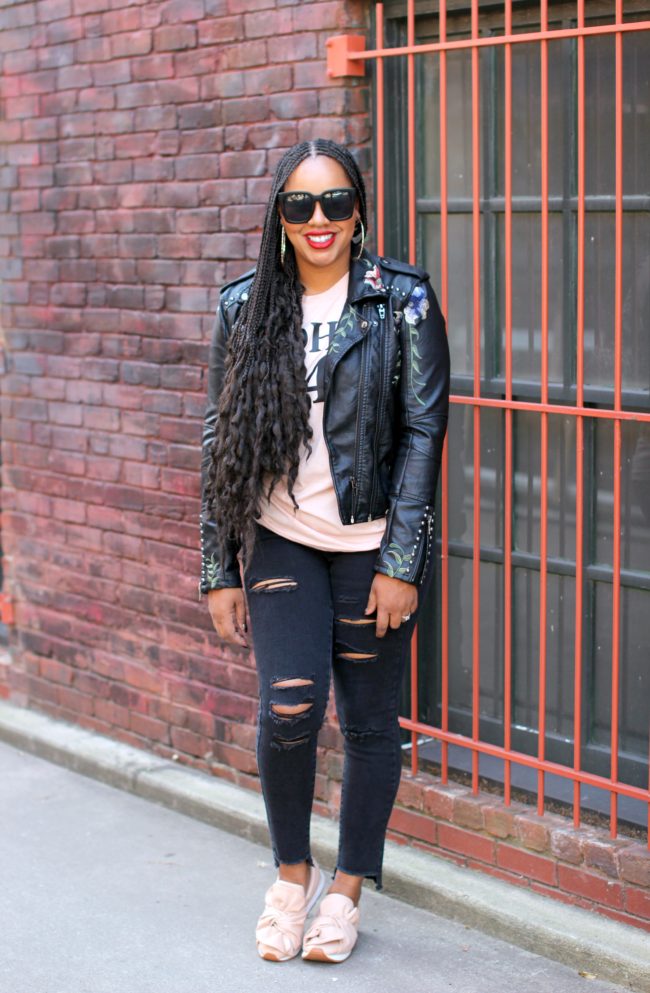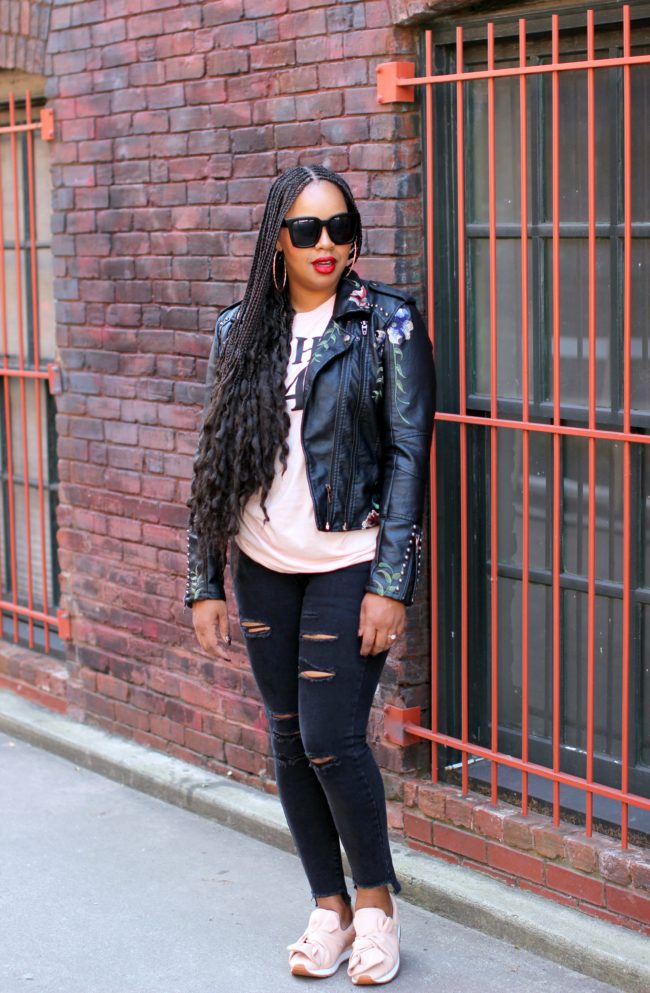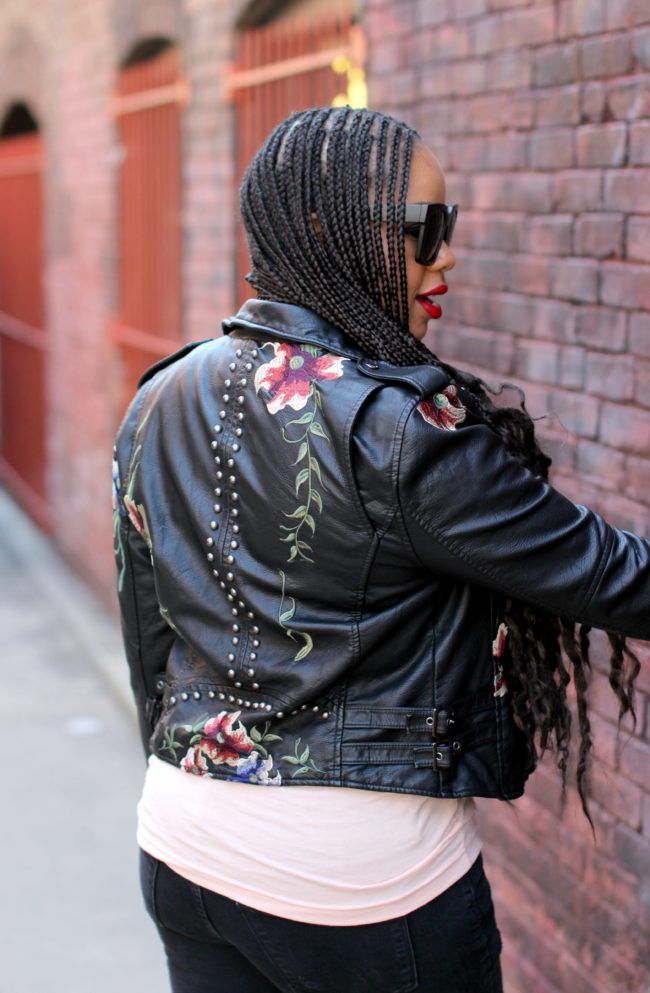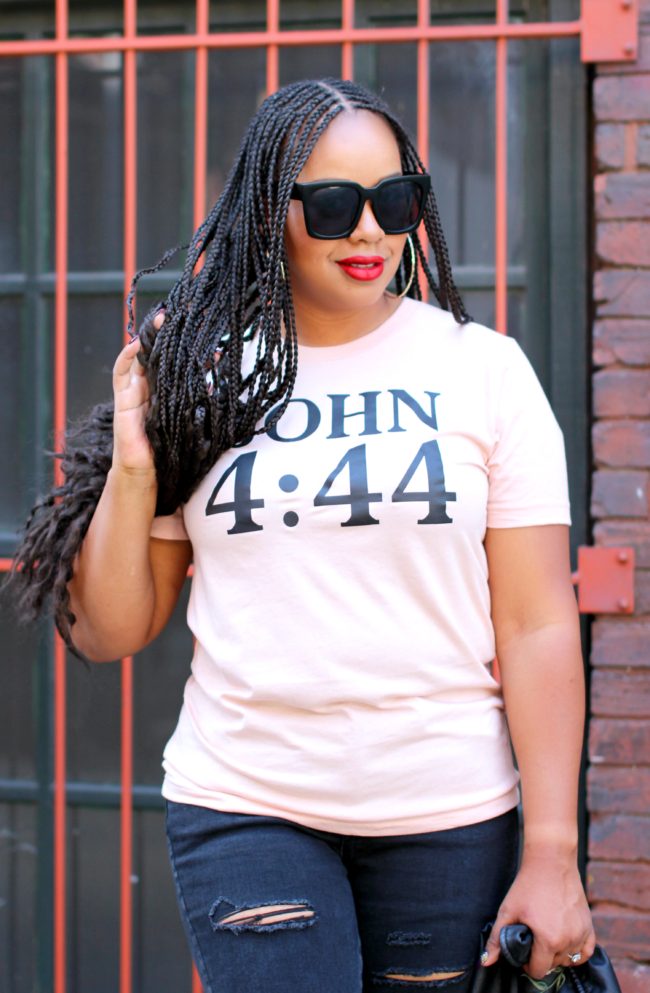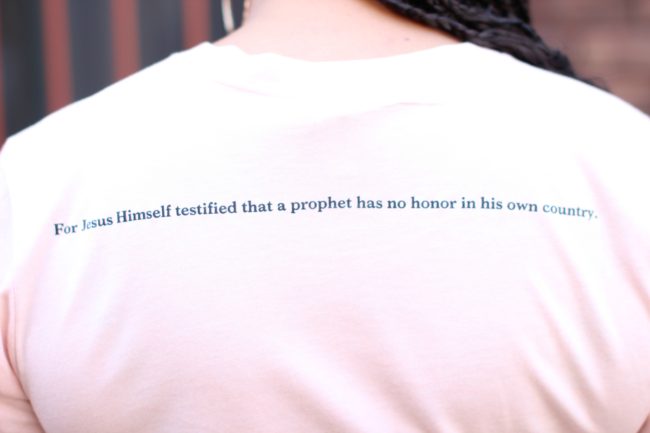 Moto Jacket, Blank NYC | Tee c/o Pintsize Faith (on sale) | Jeans, Target | Shoes, Zara (similar) | Sunglasses ($5), Sunglass Spot
I'm not a scripture-quoting type of person.  To keep it real with you, I only remember the few scriptures that I recited as a child on Easter Sunday.  When Jay Z dropped 4:44 I felt there was more to the title than just the #4. John 4:44, Jesus was letting us know that even when you share your voice or gift, haters are gonna hate.  This may even be true with your family or people around you. It's important that we don't seek validation from others. When you think about the racial tensions and social injustices going on, this scripture makes even more sense. Pray and let the spirit guide you.  You can click HERE to grab a shirt.