I know have two little heads that I'm responsible for maintaining.  Peyton came out with a head full of hair.  I had no clue what to do or what to use.  I thought all babies came out bald for the first year or two.  Luckily (and unfortunately), Peyton's and I hair are similar, dry, fine and soft.  Five years later here comes Harper with hair like a full blown adult.  Seriously, my baby looks like she was wearing a lace front wig.  It's totally different from Peyton's and my hair.  Harper's hair is thick, tight, and long.  Harper's hair has been a hot topic with emails and messages from readers asking me what I use.  I'm still working on getting Harper a hair routine and trying different products.  Good thing I'm a product junky and don't mind trying out new products.  I put a list of some of the top kids curly hair brands that cater to our brown babies hair.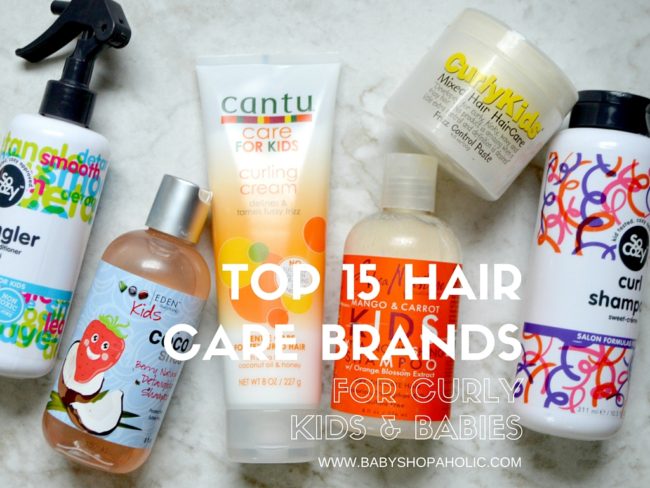 These brands are listed in no particular order.

1. Taliah Waajid for Kids |  2. Mixed Chicks Kids  |  3. Quidad Krly Kids  |  4. DreamKids  |  5. It's a Curl  |  6. Shea Moisture Kids  |  7. Tiny Twirls  |  8. Cantu Care for Kids  |  9.  CD4Kids  |  10. EdenKids  |  11. Curly Kids  |  12. Aunt Jackies Girls  | 13. Curly Q 's  |  14. Fuzzy Duck  |  15. SoCozy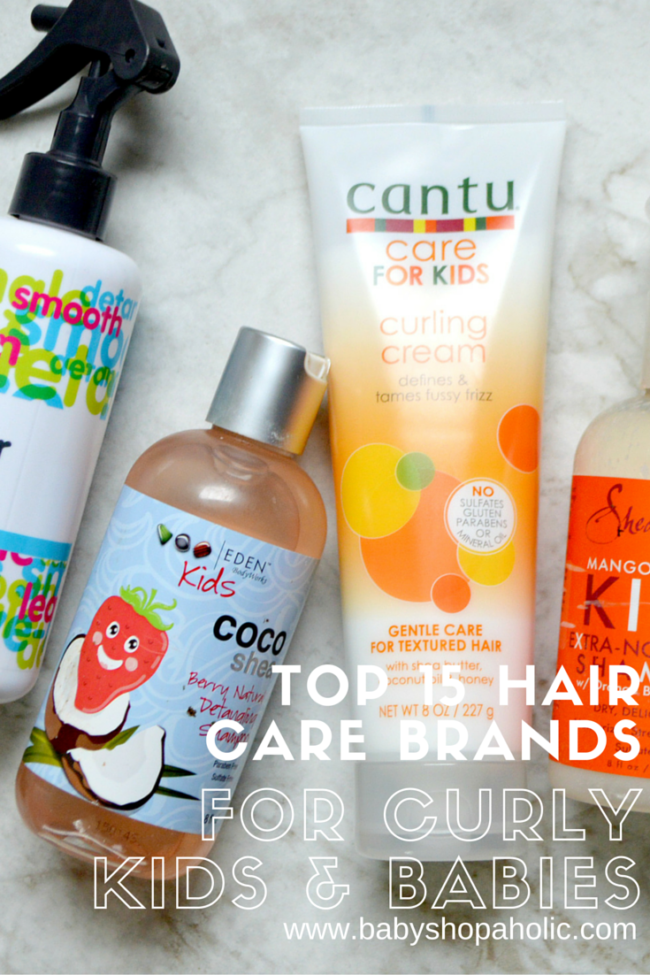 I encourage you to try something new if you are not satisfied with your current products.  Everyone's hair is different.  There is no one size fits all for hair care.  I'm only sharing brands that have a kids and baby collection.  I also use products that are not for "kids" but I just read the ingredients before using.  Like I mentioned earlier, I'm still working on both Harper's and Peyton's hair care routine.  Once I get it down, I will share with you guys.  Have you tried any of the products mentioned?  If you know of more awesome brands, please share in the comments.