Harper is already 7 months old!  It's like I just came home from the hospital and now my baby is trying to crawl!  Babies just grow up too fast! Before you know it, she will be one!  *Sheds one thug tear*  I would be lying if I said I wasn't already planning out her 1st birthday party.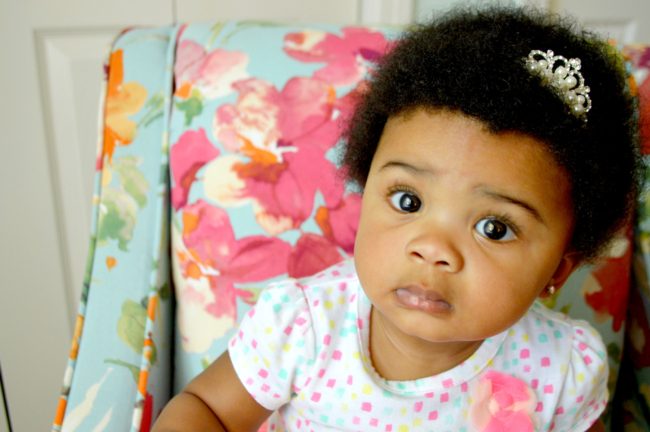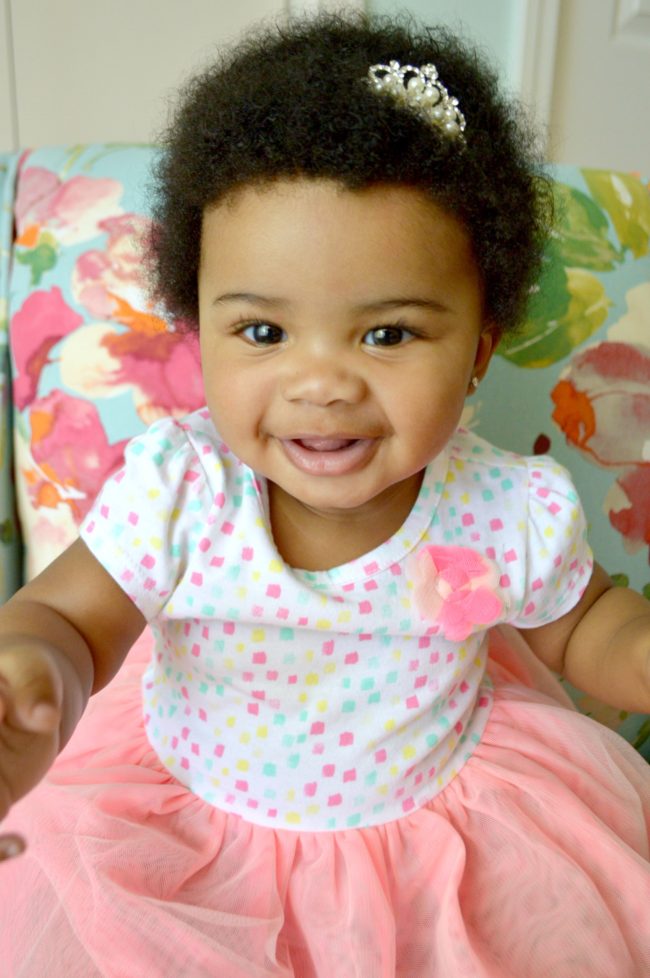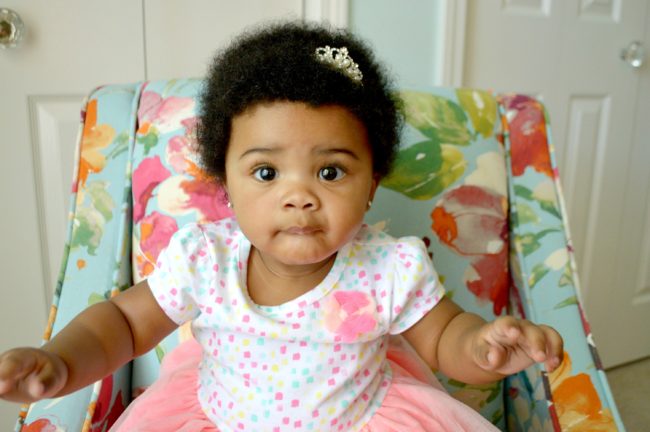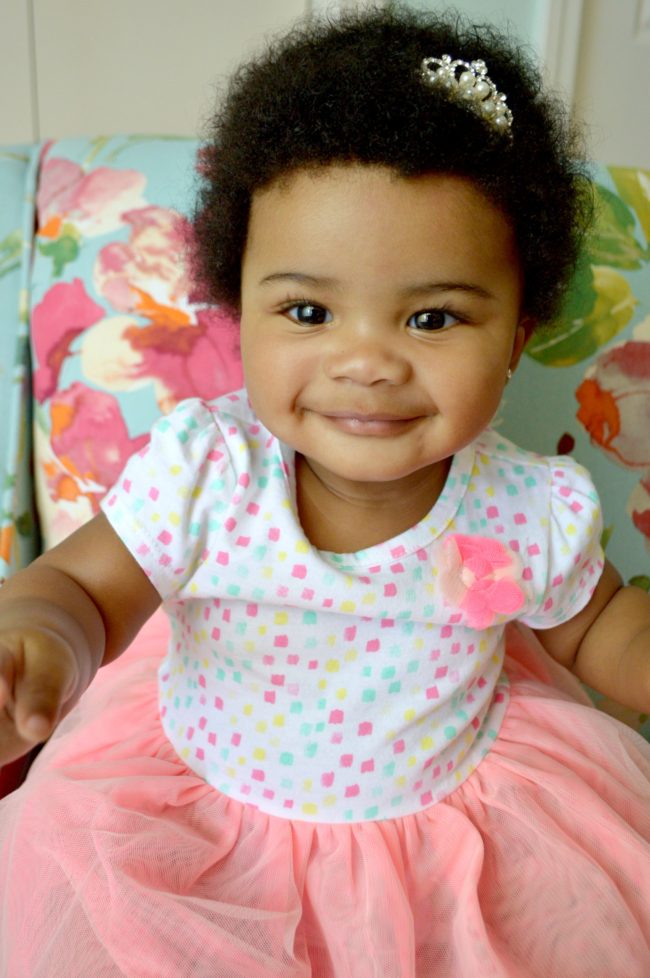 Tutu onesie, Target | Tiara, Etsy (similar)
 Isn't she a doll!  I'm still beating myself up for losing those monthly onesie stickers to document her first year.  I guess I still have 5 more months to document so maybe I'll pick some up.  I think I may have said that at 4 months.  I digress.  Even though Harper is unbothered 75% of the time, she is a very happy and loving baby!  She is interested in toys now so that helps mom out.  Only Peyton can make her laugh.  As for anyone else, she's a tough crowd.  Did I mention she was a big girl?  My baby weighs over 20 pounds and wears a size 12-18 months perfectly!  I'm praying I don't have to buy a 2T before her first birthday.