I hope you all had a wonderful Thanksgiving break!  Thank you for all the love and prayers for Harper.  I'm happy to report that she is almost back to her normal self.  My girls had a great time celebrating with family on Thanksgiving day.  My mom and niece are still in town, so we're still enjoying their company.  I would usually coordinate Peyton and Harper's outfits but since Harper was sick, I couldn't even think about what they were going to wear.  I managed to pull it together and they looked adorbs.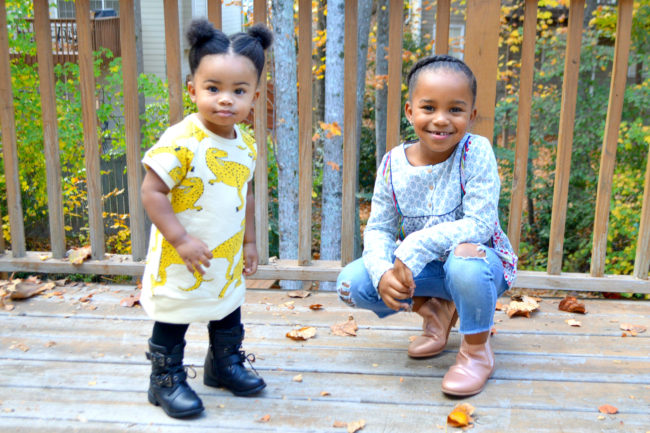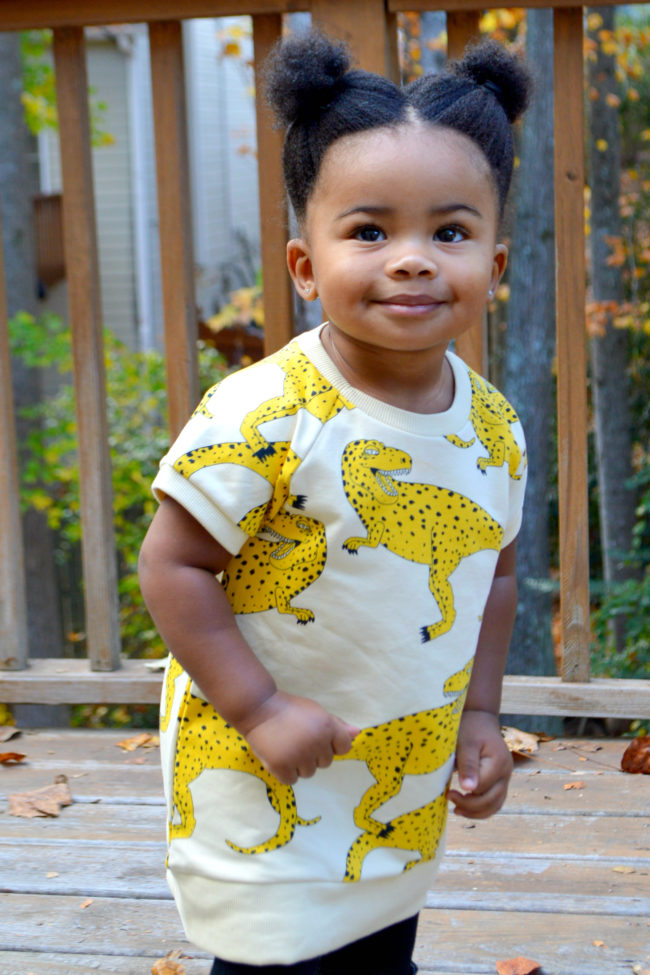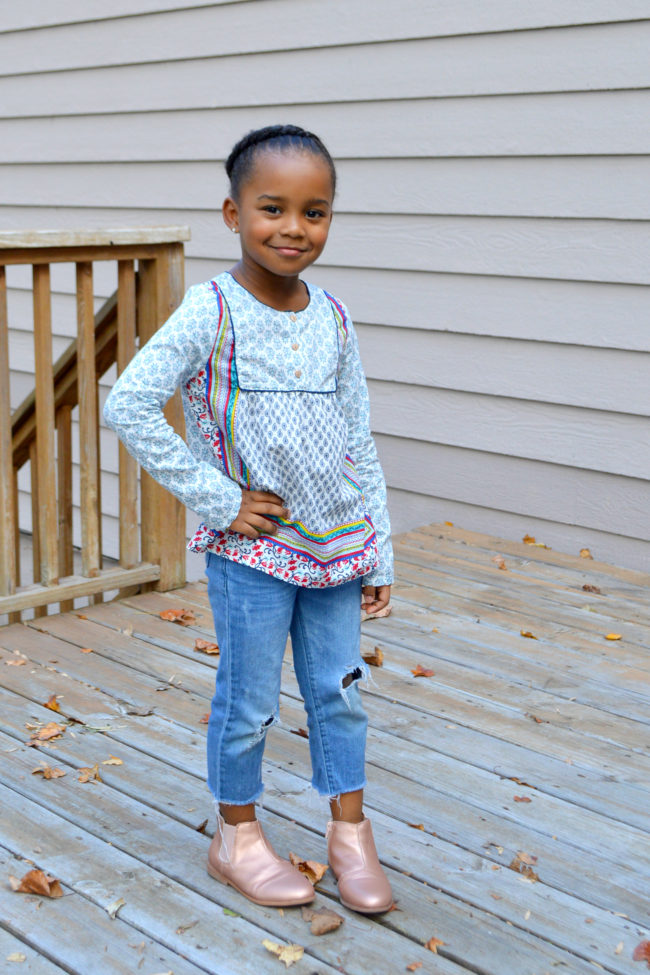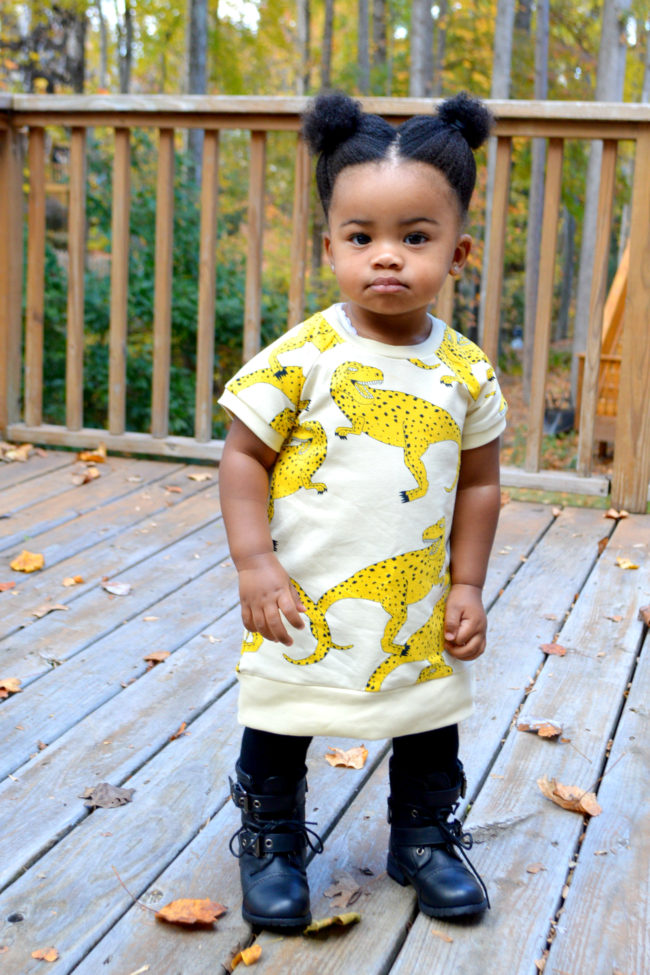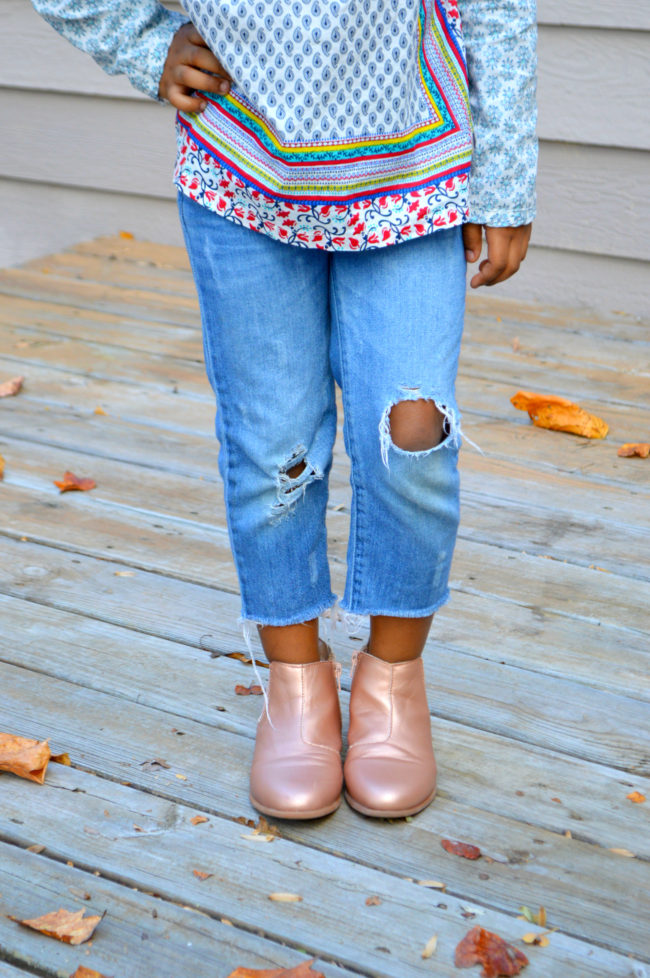 Peyton:  Top, Carter's | Jeans, DIY | Shoes, Old Navy (similar)
Harper: Dress, Mini Rodini (similar) | Leggings, Target | Boots, Je t'aime Mommy & Me Shoetique
I'm glad that Thanksgiving is over so I can go full speed to Christmas.  I didn't do my usual Black Friday shopping.  None of the gifts I was looking for was on sale this weekend.  I also plan to purchase the bulk of my gifts from small businesses like the ones that are featured in my Holiday Shopping and Style Guide (HERE).
How was your Thanksgiving?  Are you in the holiday spirit yet?