A little over a week ago, we had the most perfect weather in Atlanta.  Since then, it has rained all day everyday.  I'm starting to feel like I'm in Seattle.  Even though Peyton's rain gear is super cute, I'm ready to put it away.  I guess April showers for May flowers.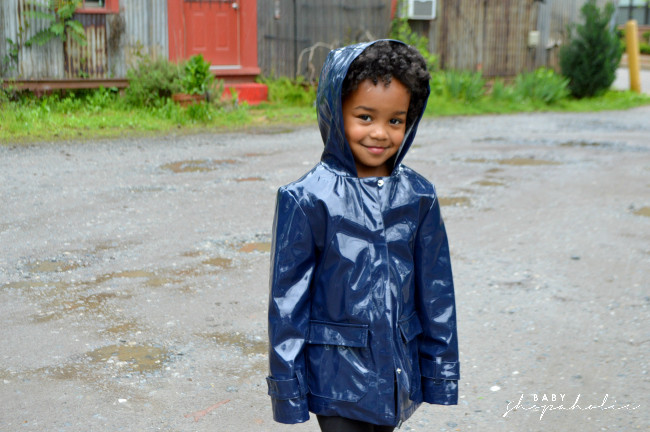 Rain coat, Zara Kids (similar) | Leggings, Target | Hunter rain boots
Hopefully we'll get a break in the weather soon because we have a busy week.  I have some awesome things planned for the blog this week, including our gender reveal!!!  Make sure to subscribe and follow!