I hope you all had a wonderful (long) weekend.  Last week rough at the Baby Shopaholic household.  The flu ripped through our house and hit everyone except for Mister.  Harper and I had the flu and Peyton had the flu followed by walking pneumonia.  I felt like I was going to have to throw the whole family in the trash.  I'm happy to report that we are all doing much better, just a few coughs here and there.  After being couped in the house for a week, I was excited to get out the house with my girl squad this weekend.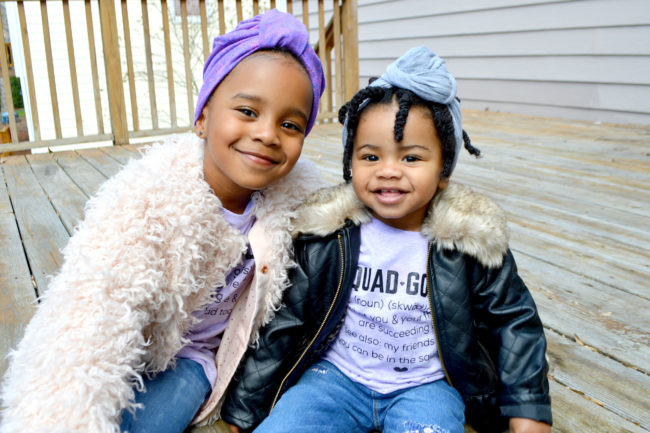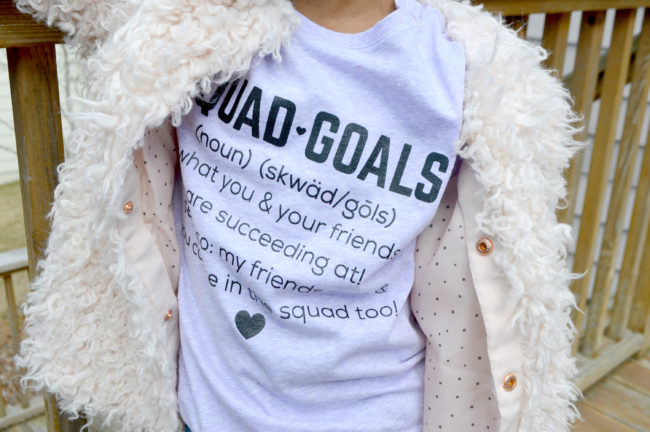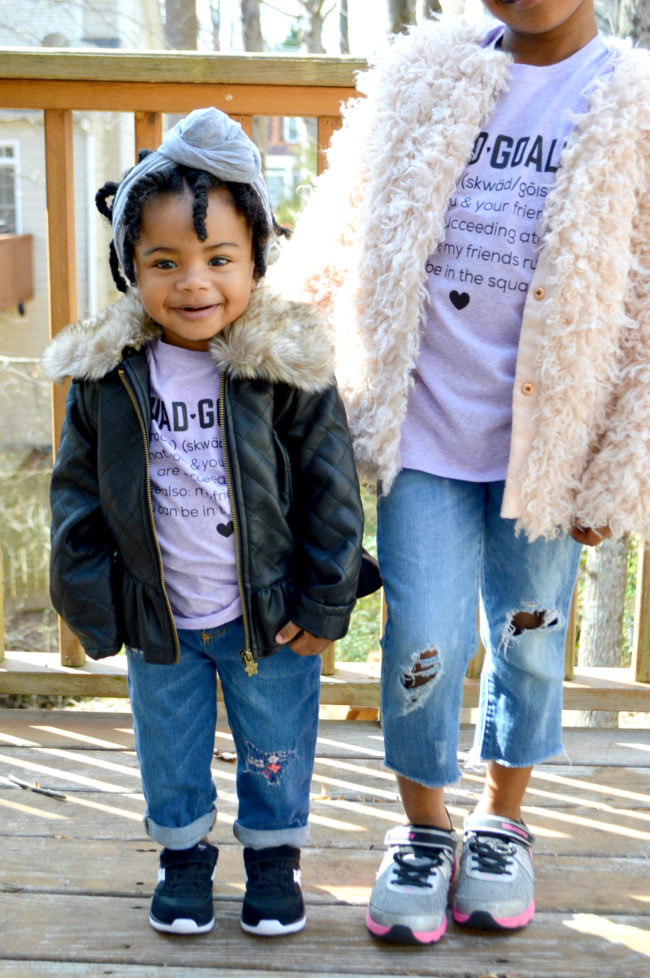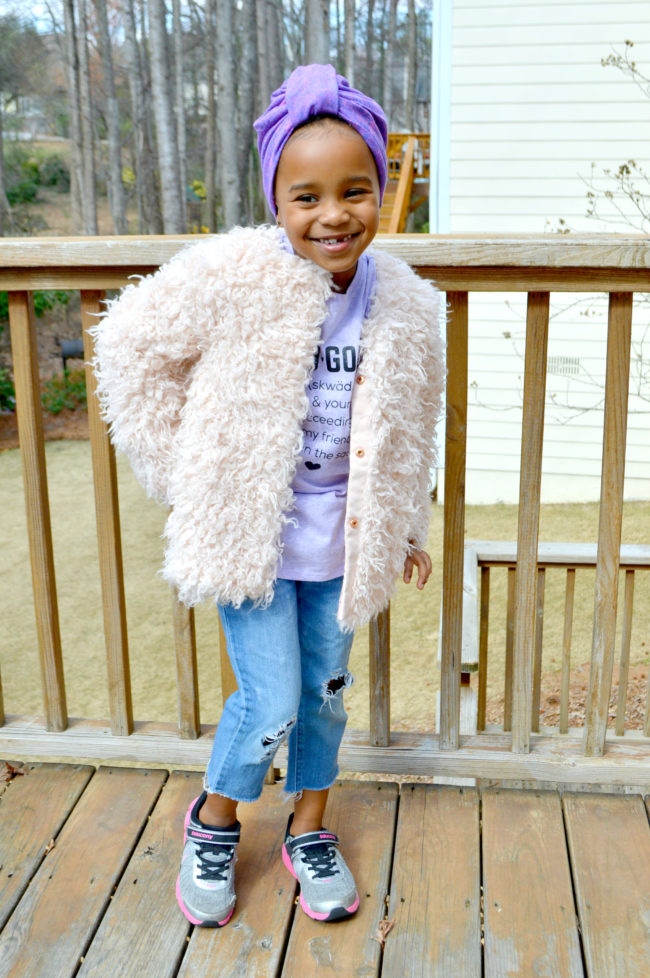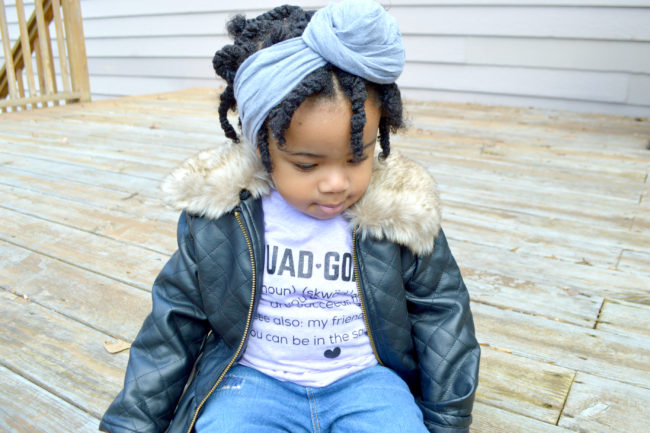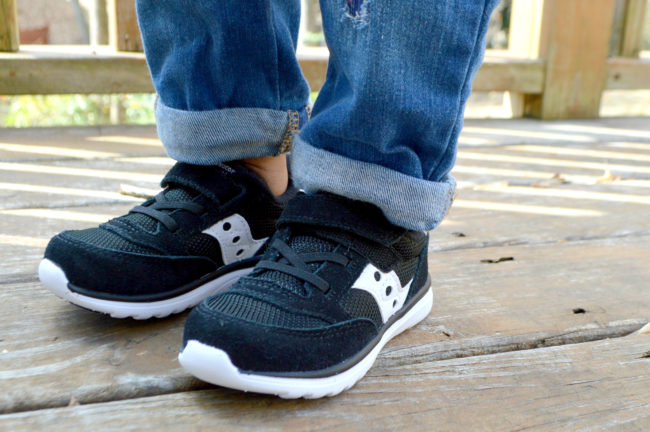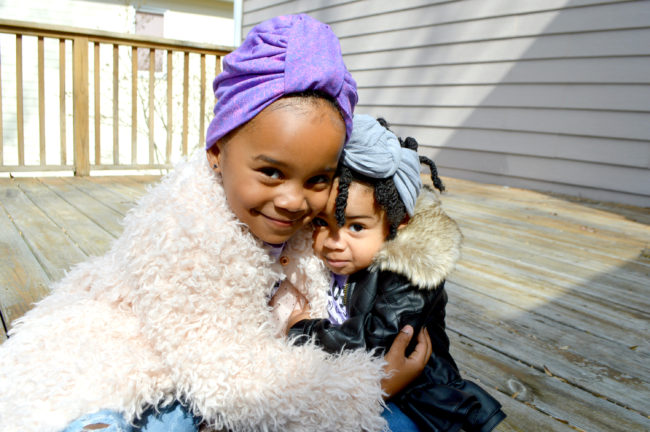 Peyton: Jacket, H+M | Tee, The Children's Place | Jeans (DIY) | Saucony, Stride Rite | Turban, Silky Wraps
Harper: Coat, Babies'R Us |Tee, The Children's Place | Jean, OshKosh | Saucony, Stride Rite
I picked up these cute tees from The Children's Place for $5.  Harper is actually wearing an XS in girls size and Peyton is wearing an M.  Yes, my baby is big.  Harper also let me twist her hair this weekend.  I'm still trying to figure out where all this hair came from.
I'm happy to get back to business as usual around here.  I have a list of fun topics I plan to post about soon.  If there are some topics you would like me to talk about on the blog or social media, please share in the comments.