I think I'm on the tail end of taking photos.  I'm feeling heavy, hot and not cute.  I mean, I'm cute for a pregnant lady, but just not feeling like myself.  I think we all go through that when we're pregnant.  In addition to all that, I just don't feel like getting dressed and putting on makeup.  I need a nap after I'm finished. I may have one more maternity style post left in me.  I did manage to pull myself together for Mister's birthday on Saturday after the baby was doing the stanky leg on my fibroids all day.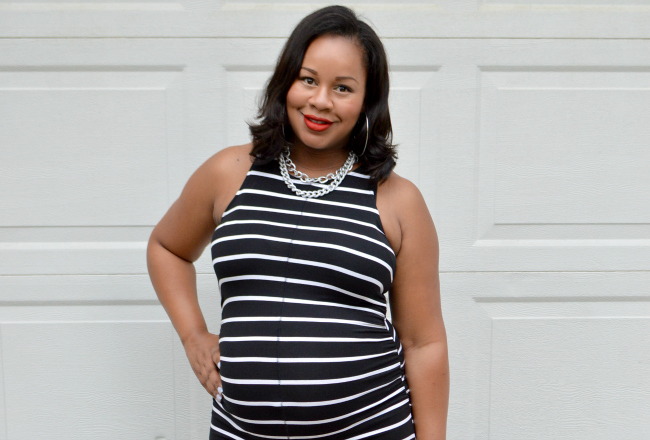 Dress, Target (similar) | Necklace, T+J Designs | Bag, Fendi | Shoes, Target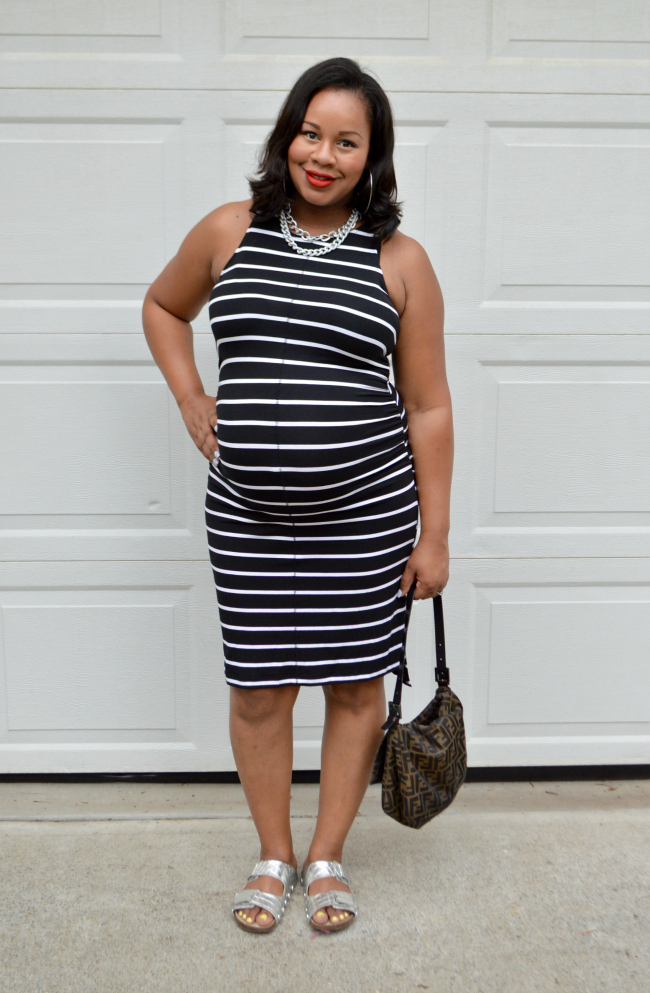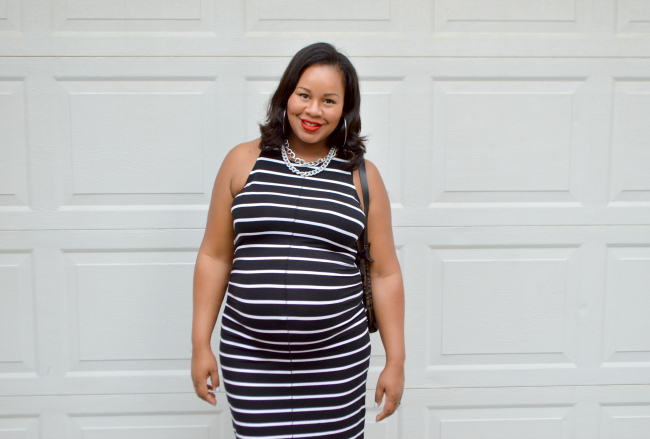 Doesn't it look like this baby is ready to fall out?  I may look like I got a little energy but my tank is on E!  I'm breathing hard just typing this post.  I still got a little ways to go so please bear with my whining.
At what point were you "Over it" during your pregnancy?