Hey guys!  Checking in.  I'm starting to feel like I'm coming out of the twilight zone of giving birth and I'm getting a cabin fever!  I miss shopping and I'm ready to  hit the streets with Harper.  I did step out of the house for a few minutes to capture Peyton in this mini utility jacket before she headed off to a birthday party.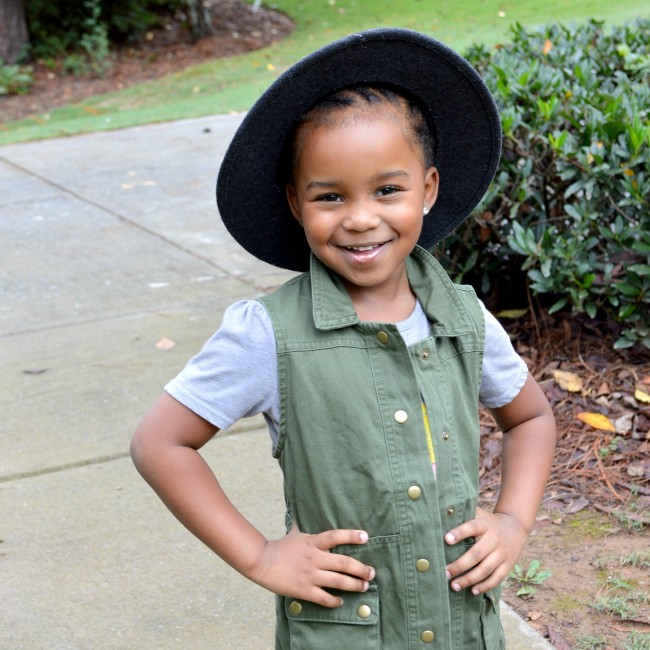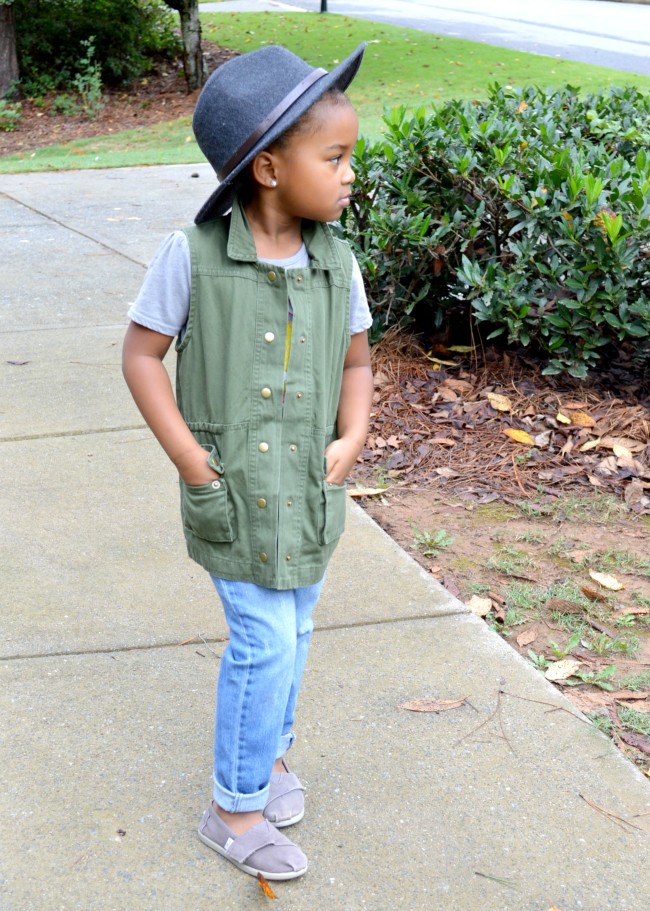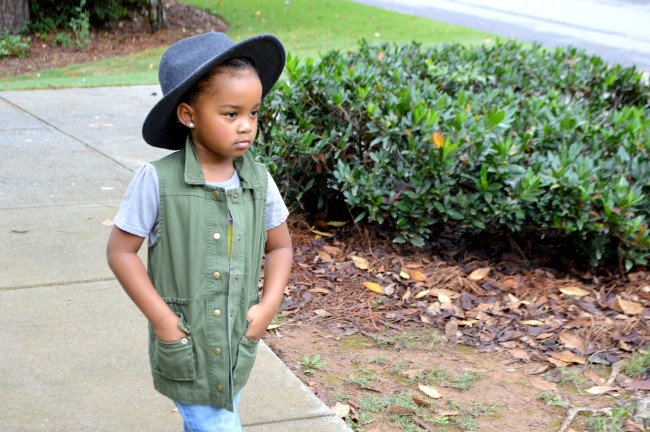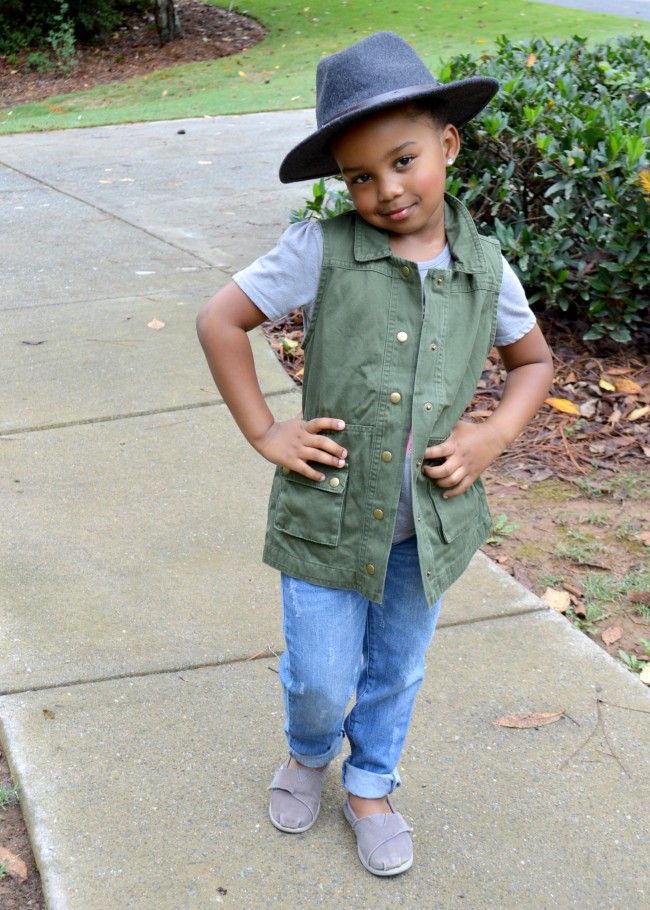 Utility vest, Target |  Jean, Joe Fresh | Tee, Old Navy | Hat, Gap Kids | Shoes, Toms
Fall is officially here!  I'm so happy I don't have to scrounge up anymore shorts for Peyton to wear to school.  She out grew all of her summer clothes before school it has been a struggle to dress her for school in the hot temps.  I refused to buy any more shorts.  Now she can wear her jeans and cute jackets like this cute utility jacket.  Are you or your kids wearing fall threads yet?