I hope you guys had a great Super Bowl Weekend!  I was hoping that Cam would have won last night.  Not only is he fine, but he showed out on the field this year.  The real winner was Beyonce and Bruno Mars.  I wish they could have had more time.  Speaking of Bey, did you get a chance to check out the new song and video she dropped on Saturday.  That song got me all the way right!  I've set my alarms so I can get my tickets for the tour.  I'm getting in formation!  Mean while, Harper is still unbothered as usual.  Slaying in her baby turban.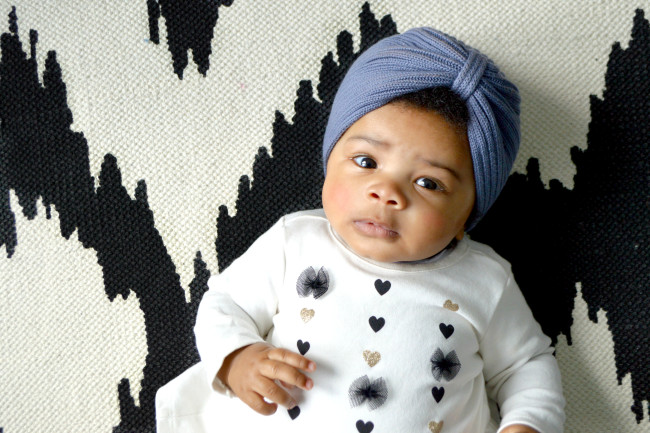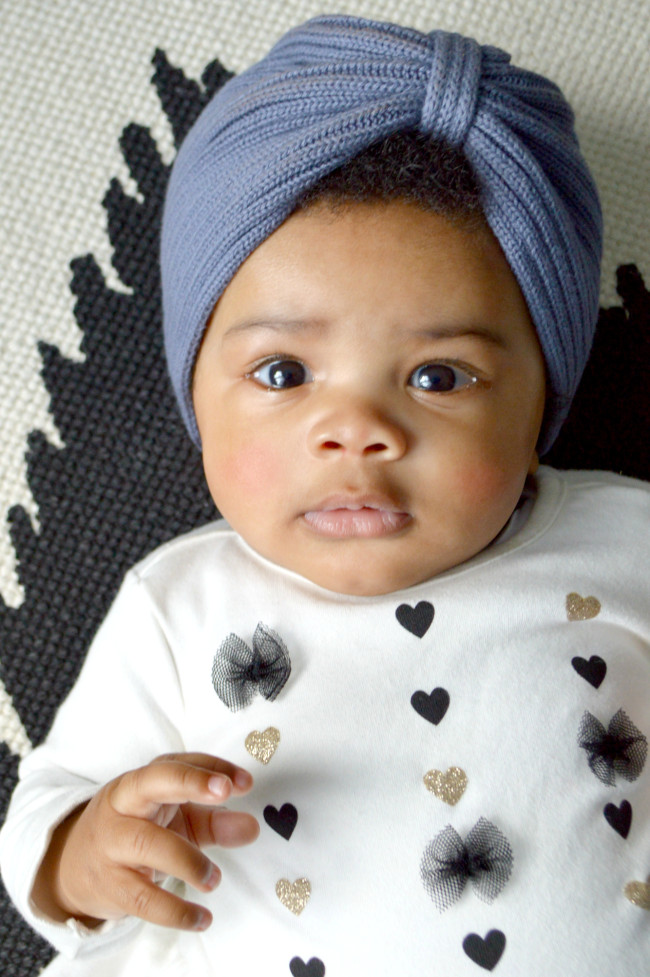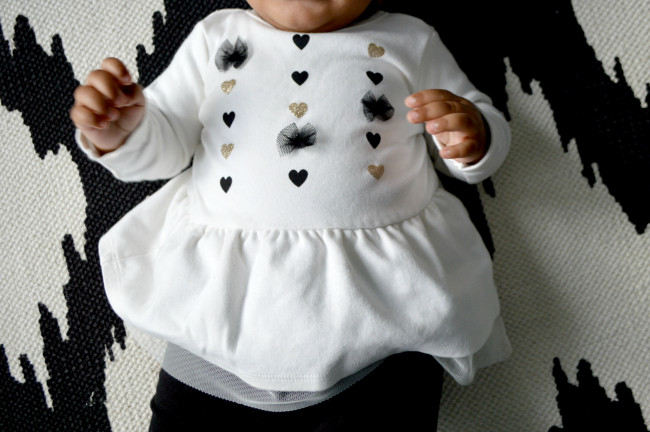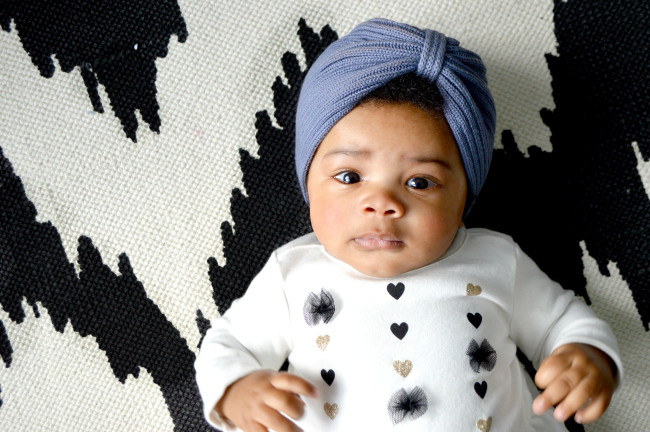 Turban, Baby Gap | Shirt, Target | Pants, Walmart
We're going to continue to practice smiling for the camera.  Y'all gonna start to think my baby is mean.  LOL!  She still looks sweet in her little turban.  I really don't like to cover all of her beautiful hair but with the temps drop, turban it is.
What did you think of the Beyonce, I mean the Super Bowl?  Are you here for Formation?