This post is sponsored by Go & Grow by Similac®. Thoughts and opinions are my own.
When the radio stations start playing DJ Jazzy Jeff and The Fresh Prince's "Summertime," you know it's officially summer. This is the time of year when you're supposed to spend your long summer days out soaking up the sun. But it's just so hot, especially for babies. Next to not having her food ready when she wants it, being hot is one of Harper's least favorite things. Of course, we could just spend the summer in the house with the A/C on, but that's boring. I also have an active 5-year-old who thinks we should go to the pool daily. I thought I would share my tips on how we beat the summer heat and keep the baby happy.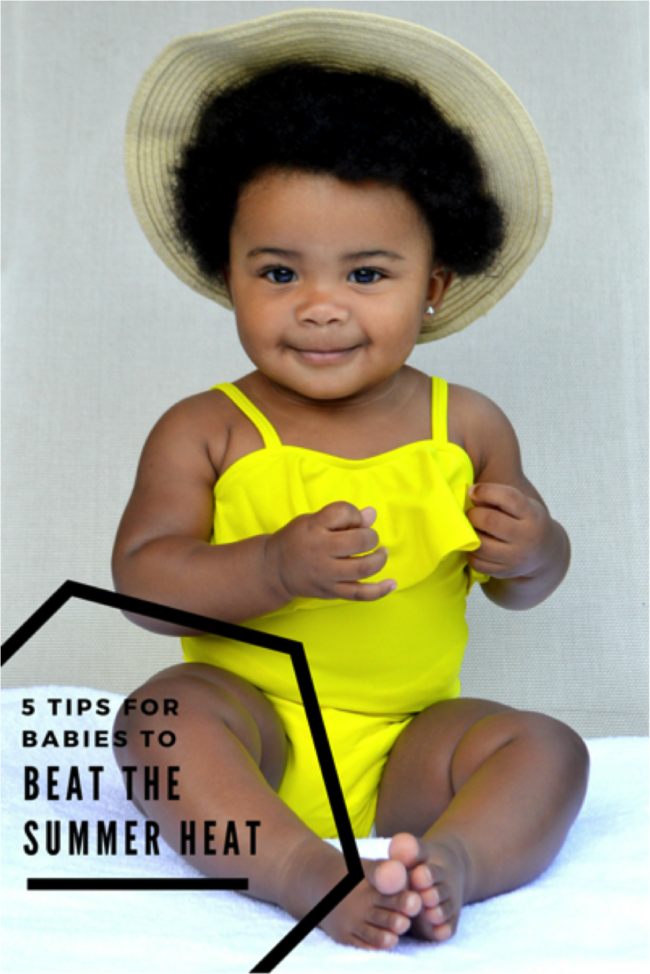 Dress babies in light cotton clothing. As much as I love styling my baby to the nines, I always make sure Harper is comfortable. A cotton bodysuit or breathable cotton top will help baby stay cool.
Pack a hat and sunglasses. Not all babies are blessed to have a head full of hair to protect their scalps from the hot sun like Harper. I know you're going to say, "My baby won't wear a hat or glasses." Just make an attempt. Babies are smart; when they learn the sun won't be in their eyes anymore, they'll cooperate.
Pack your own shade. If you are going to be outside, pack an umbrella or make sure your stroller has adequate shade. Being in shade can feel 10 to 15 degrees cooler than being in the sun.

Hit the pool and parks early. I'm the mom who's at the pool by 10 am when it's much cooler. Yes, the water may be a little cold, so ease into it.  The sun's strongest rays are in the afternoon and early evening, so it's best to avoid those times. Keep baby hydrated. When we're going to be outside, I make sure to bring extra liquids for baby. Staying hydrated helps to replenish the fluids lost by sweating. Offer baby liquids often to keep them happy and hydrated.
Create cool and nutritious snacks. Add extra nutrients to food that your baby or toddler already loves using Go & Grow by Similac® Mix-Ins™. Go & Grow Mix-Ins aid in providing nutrients your baby needs as they become a toddler in convenient single-serving packets. Here's an easy strawberry yogurt recipe using Go & Grow by Similac®Mix-Ins™ to cool off your little one this summer.
Ingredients:
1 cup of non-fat yogurt
1 cup of frozen strawberries (or your child's favorite frozen fruit)
1 medium banana
2 packets of Go & Grow by Similac®Mix-Ins™
Mix all the ingredients together in a blender for a few seconds. That's it! Blend for 30 seconds or more if your toddler drinks through a straw. This recipe makes two servings. You can freeze the leftovers to enjoy a frozen treat later.
Now you and your baby are ready to hit the streets this summer! So check your local weather and pack accordingly! And don't forget the sunscreen! If you have any summer tips for baby, please share in the comments.
Go & Grow by Similac® Mix-Ins™ for food and Toddler Drinks are secret weapons for adding nutrition to toddler meals!