This post is sponsored by Mirum Shopper.  Thoughts and opinions are my own. 
Summertime is a great excuse to enjoy a cold delicious homemade milkshake.  After my glass of wine, milkshakes are my favorite indulgence.  Of course a milkshake is not conducive to my diet plan but it's worth taking an loss (or gain) for.  When I told my family we would be having a special milkshake for dessert after our Sunday dinner, everyone's face lit up.  I stopped by my local Kroger to pick up some Promised Land Milk made by Jersey cows, and some Breyer's Natural Vanilla Ice Cream, some fresh fruit to create my Red, White and Blueberry milkshake.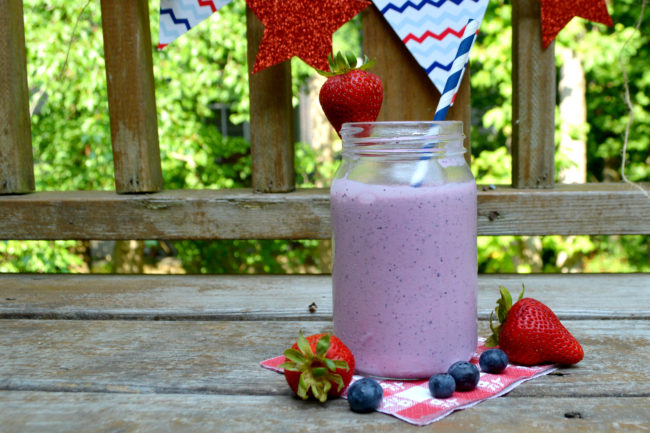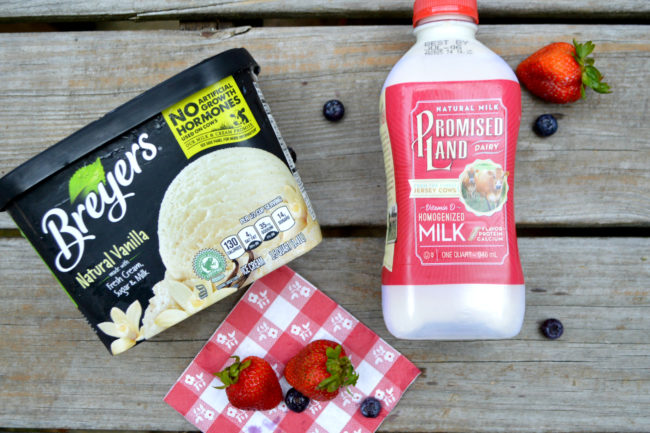 This is how I made my Red, White and Blueberry milkshake:
1 cup of Breyers Natural Vanilla
1/2 cup of Promised Land Milk ( I used whole milk)
1 cup of fresh or frozen strawberries
1/2 cup of fresh or frozen blueberries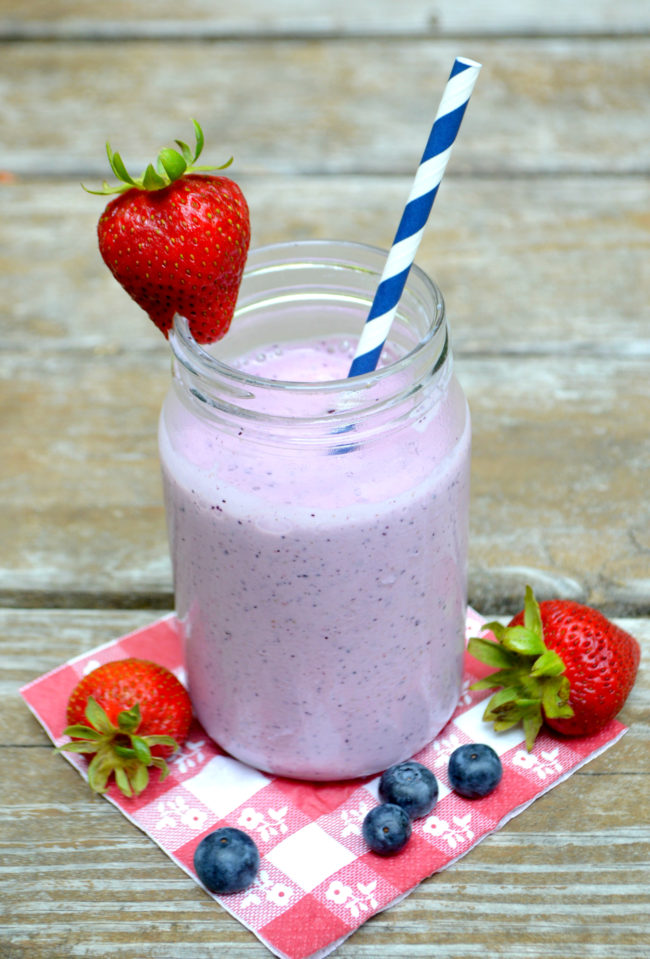 Place all the ingredients in a blender.  Add more Promised Land Milk for a thinner consistency if desired.  These measurements are for two servings.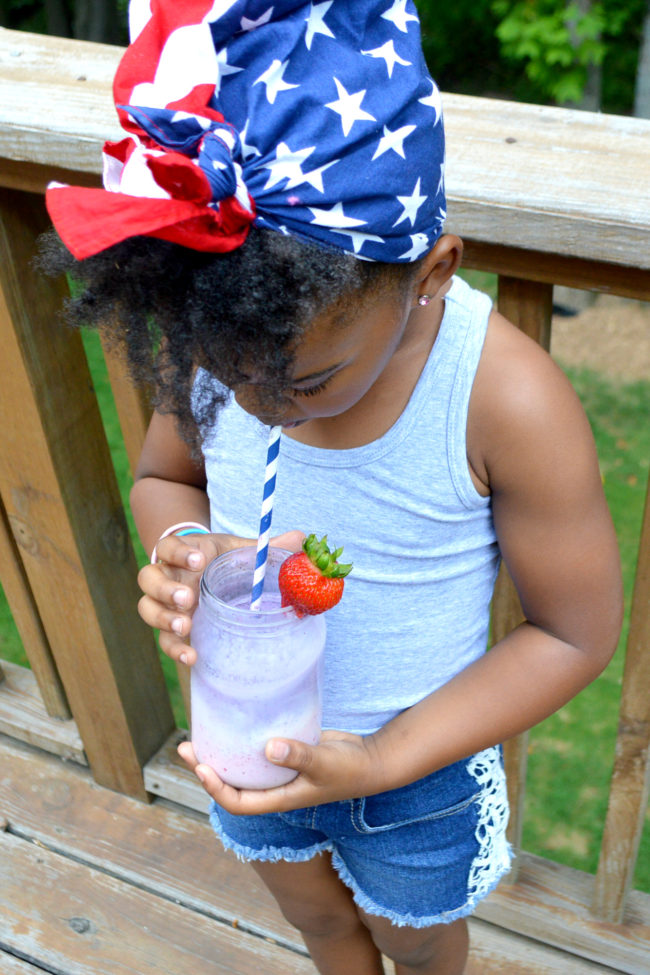 According to Peyton, this is the best milkshake ever!  I think the creaminess of Promised Land Milk took my shake to the next level.  For the price of one shake at the ice cream shop, I was able to make some awesome shakes for the family.  I encourage you to Milkshake Up summer with your family.  Shakes are perfect for sleepovers, 4th of July, birthday parties or just for dessert.  Head into Kroger to pick up everything you need.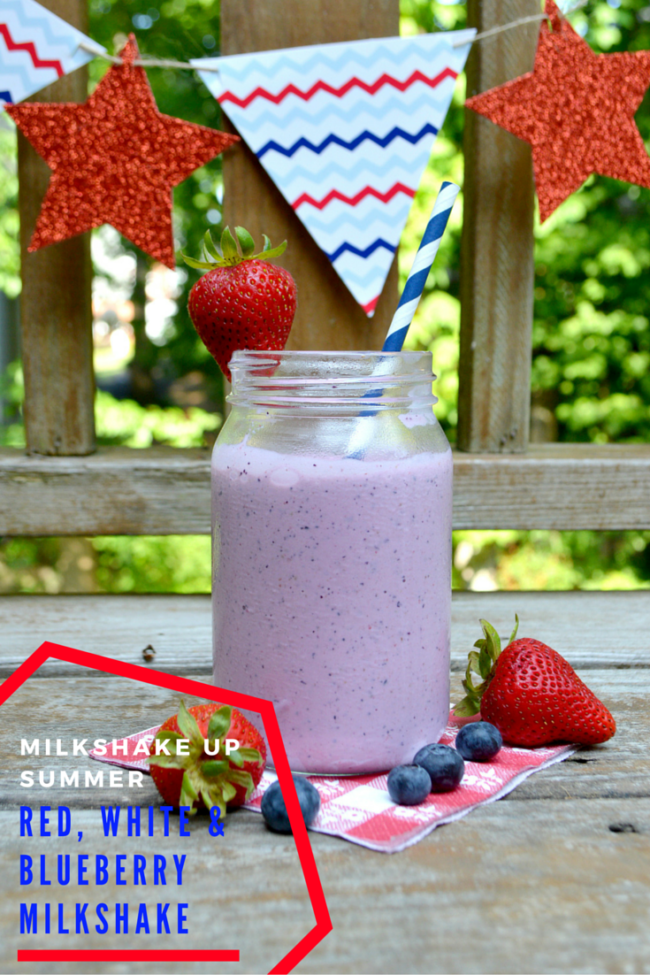 In addition to sharing how I made my milkshake, I'm also giving away a $25 gift card to Kroger.  In the comments, share how you plan to "Milkshake Up Summer".  Use the widget below to enter.  Giveaway open to US mailing addresses only.  Must be over 18 to enter.  Giveaway ends on July 1, 2016 at 11:59pm.  Good luck!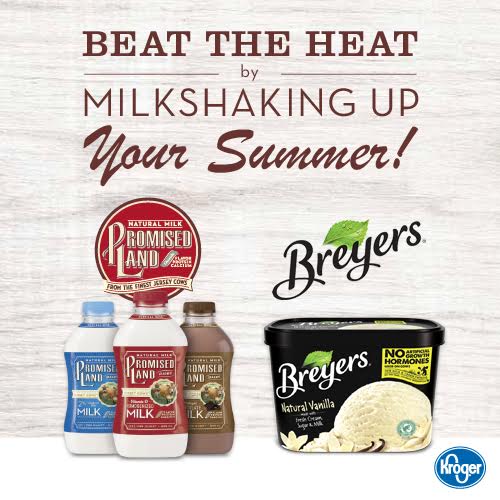 a Rafflecopter giveaway