This post is sponsored by Mirum, but opinions expressed are my own.
I did a little spring cleaning this weekend. Not at my house but on my head. I was inspired by the new Suave Professionals product line for natural hair that I picked up at CVS, to do something different for spring. As I was trying out the Suave for Natural Hair, I took it a step further and achieved my new spring look.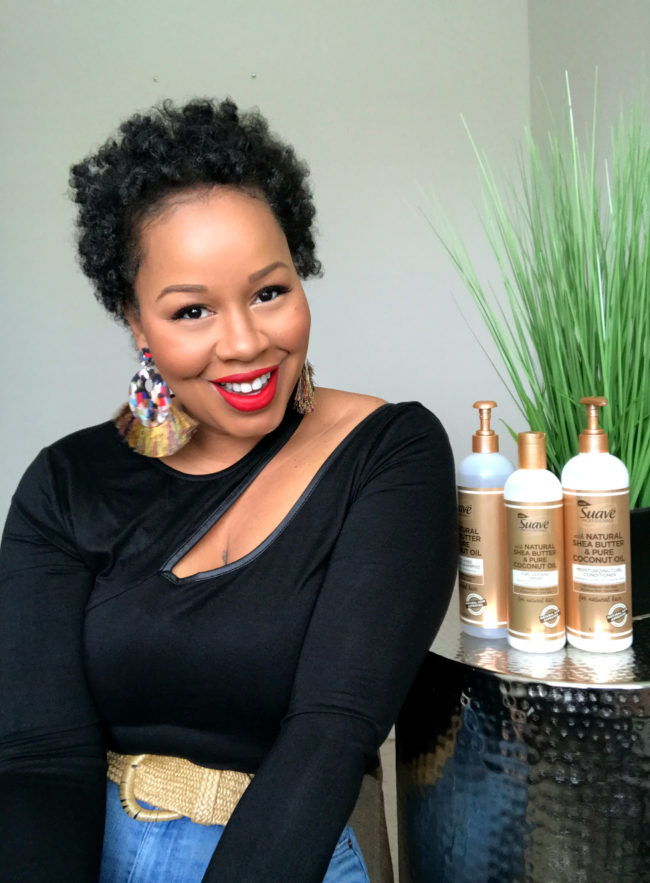 I've been wanting to big chop my hair since I had Harper 3 years ago. I experienced severe postpartum shedding after I had Harper. My hair as never been the same since. My hair was all different lengths. It was a pain to style my natural hair so I would just slick it back into a bun.
When I went natural almost 10 years ago, I transitioned my hair while wearing protective styles. This time I went for it! When I left the house to get the cut I told Mister I may look like him. I didn't go that far because I wanted to have enough hair for future braids and weaves.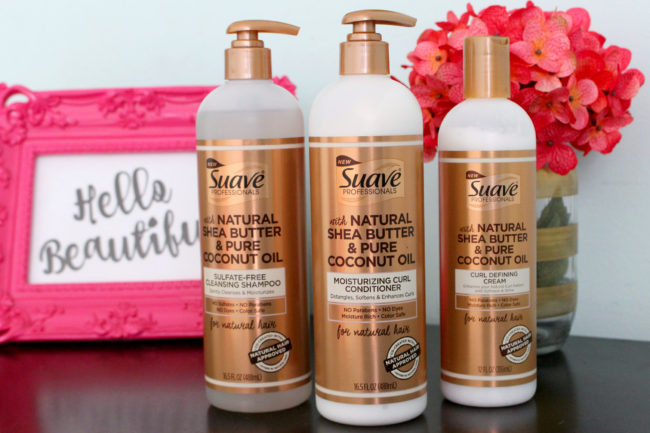 Suave's Natural Hair line is right on time! When I first went natural, finding good products was expensive. Suave teamed up with natural hair professionals and real women to create this collection. Suave Natural Hair products are infused with natural shea butter and pure coconut oil at an affordable price.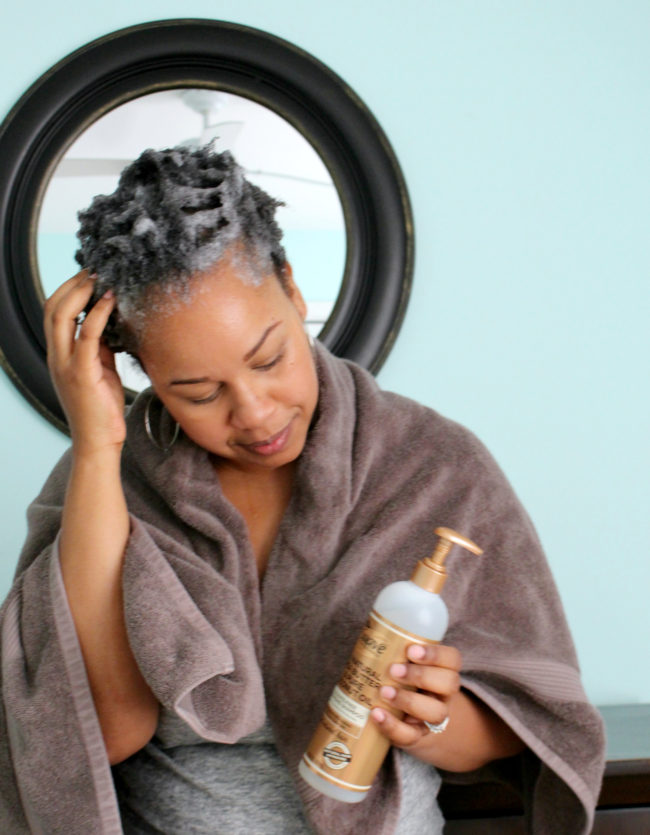 I washed my newly chopped hair using the Suave Professionals Sulfate-Free Cleansing Shampoo. The shampoo left my hair feeling squeaky clean without over drying my hair.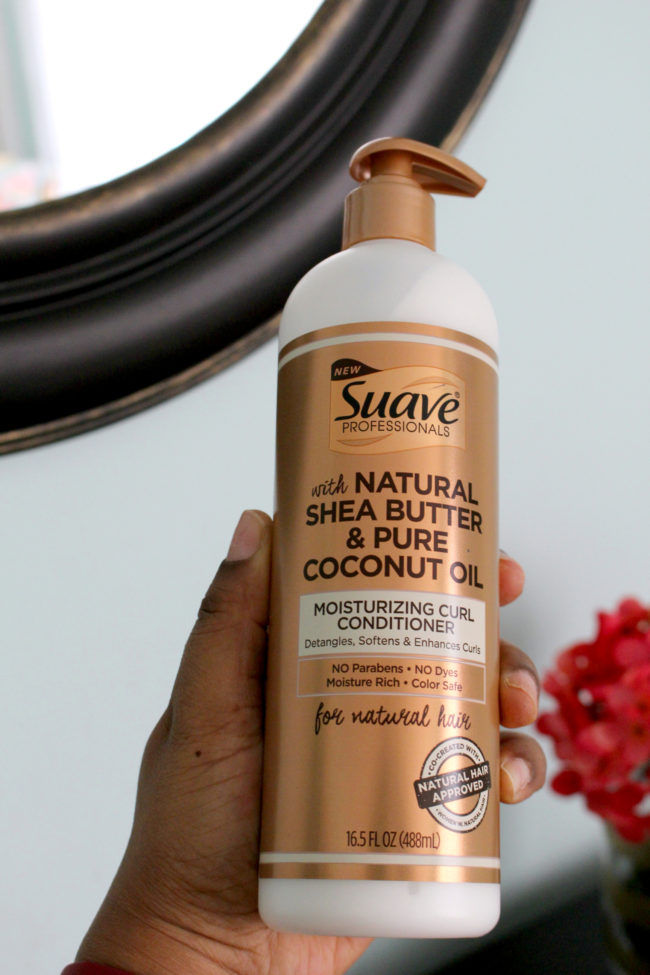 After shampooing my hair, I used the Suave Professionals Moisturizing Curl Conditioner. Let me just say, Suave put their foot in this one. One of the best conditioners I've used in a while. Once the conditioner touched my hair it instantly felt moisturized. The slip through my curls was amazing! I was able to detangle my hair quickly while the conditioner was still in. Once I rinsed it out, I was able to go straight in with a small comb.
Not pictured, but I followed up with the hydrating Nourish & Strengthen Leave in Conditioner. Great for adding even more moisture and protecting my hair.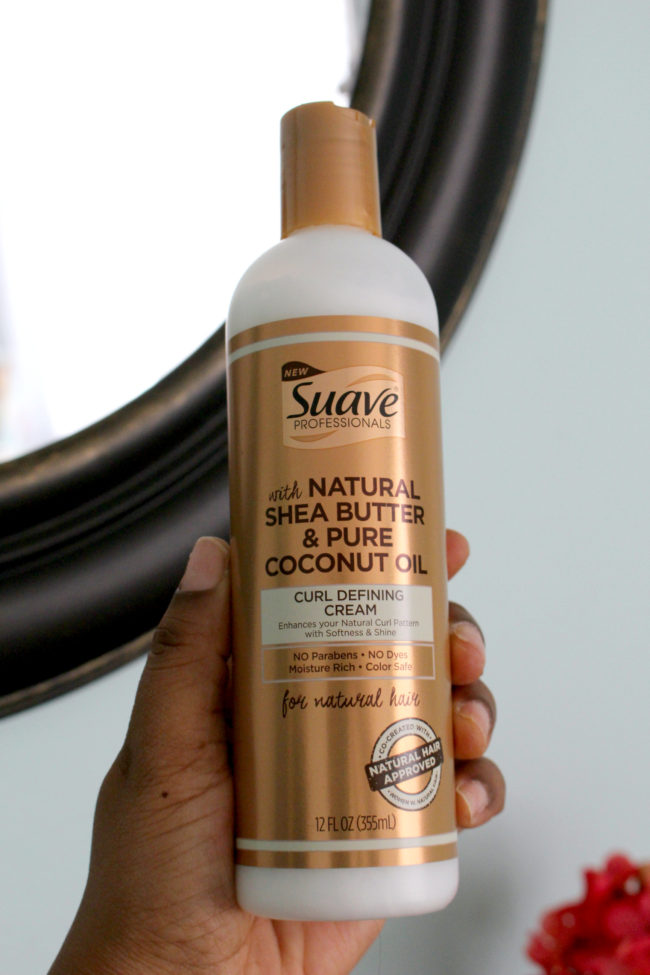 This cut has brought my curls back to life and am in the process of learning them again. My hair is normally soft and fine so finding something to define my curls can be a challenge. I used the Suave Professionals to twist my hair. When I un-twisted my hair, the curl was defined and had shine.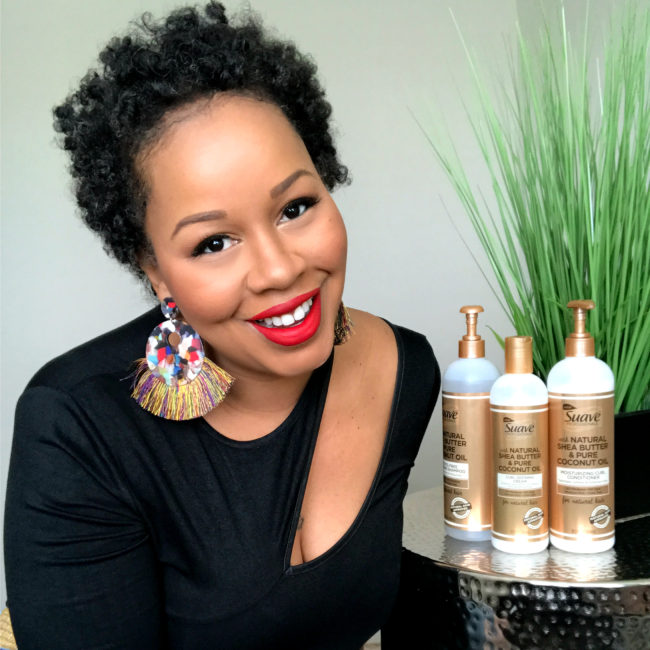 Since doing the big chop, I have been feeling free. I got too comfortable with wearing protective styles, that I didn't put much effort into styling my natural hair. Suave's Natural Hair collection of great, affordable products has motivated me to embrace my natural hair again.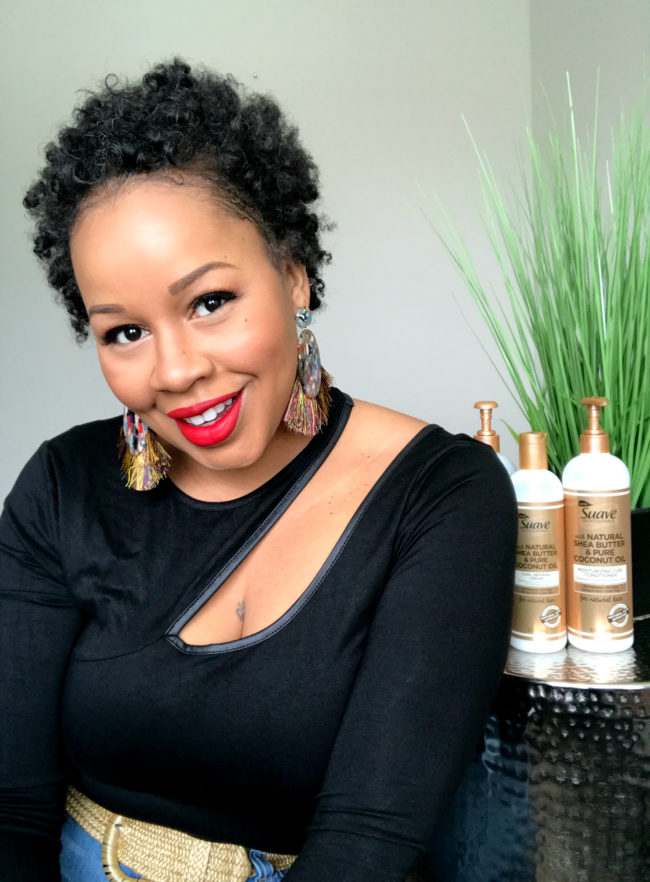 I'm sure I will wear a protective style again soon, but until then, I can confidently wear my natural hair.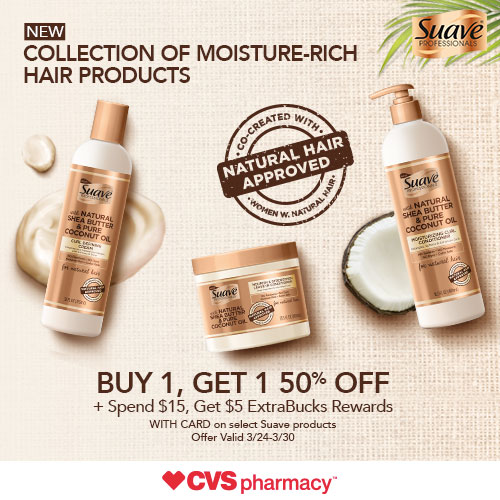 Run to CVS before March 30th, 2019 or click HERE for locations to take advantage of the current BOGO 50% off deal (until 3/30/2019). Spend $15 in products and get $5 Extra Bucks on select Suave products. So basically you need to get the entire product line and you'll save big! Click HERE to learn more about Suave Professionals Natural Hair collection and CVS locations.
Have you tried the new Suave for Natural Hair collection?