I don't know if I've mentioned on the blog that I'm a certified, official gymnastics mom.  Peyton has always been naturally athletic.  She's always doing cartwheels and jumping off of everything in the house. I figure I should sign her up for a gymnastics before she breaks her neck at home.  Peyton started taking gymnastics classes when she was five.  Spring of this year (2016) she was invited to try out for a gymnastics team.  She made it!  She practiced hard with the team all summer and then was bumped up two levels at this fall.  Now she is competing.  I couldn't be more proud of my little girl.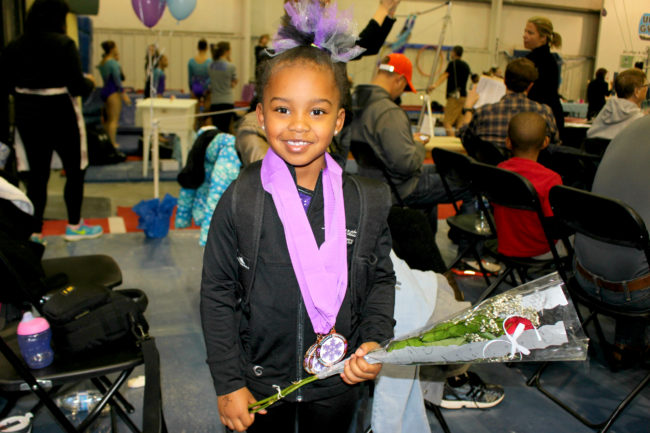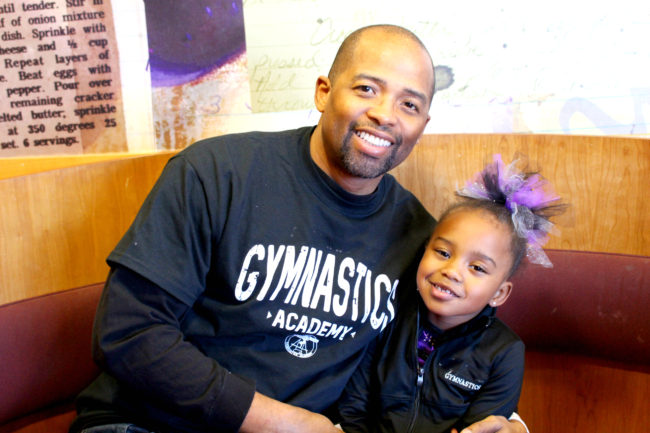 Her first big meet was this Saturday.  Peyton competed in for events, floor, bar, beam and vault.  Peyton did amazing!  She placed 3rd on floor and 4th on bars.  Overall, she placed 4th for the invitational for her level.  I think we've awaken a competitive monster because she said she is going to get 1st place in everything next time.  With this being her first meet, I can't imagine what she will do this year!
I'm happy to be a gym mom but why didn't anyone tell me how much time and money it takes.  Poor Harper is getting dragged in and out of the house almost everyday so I can take Peyton to practice.  Cross your fingers that this can turn into a scholarship for Peyton.  It's hard to believe that Peyton was as small as Harper on this blog and now she's competing for the Olympics (just kidding but hopefully one day).