Happy New Year! I hope you all had a wonderful time celebrating! My New Year turn-up was actually a turn-down. I fell asleep well before midnight with my babies. Mister woke me up to tell me Happy New Year and I went back to sleep. Sleep is a luxury around here, so if I have to miss the ball dropping, so be it. Peyton is still on break and doesn't return back to school until later this week so our schedules are still a mess. Peyton looked like a rock star during the holidays in this faux fur Kardashian Kids cape. This picture is just so cute, I was very tempted to put it on Instagram! I decided to wait until I have more followers though because this post deserves a lot of attention. A friend of mine told me about Buzzoid a couple of days ago which I am very tempted to try. You can see more details here.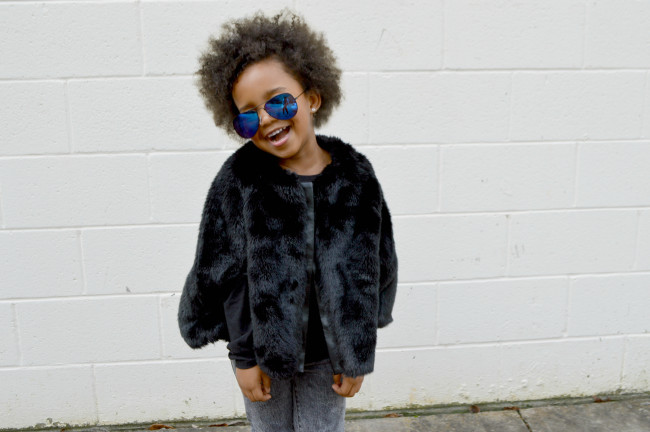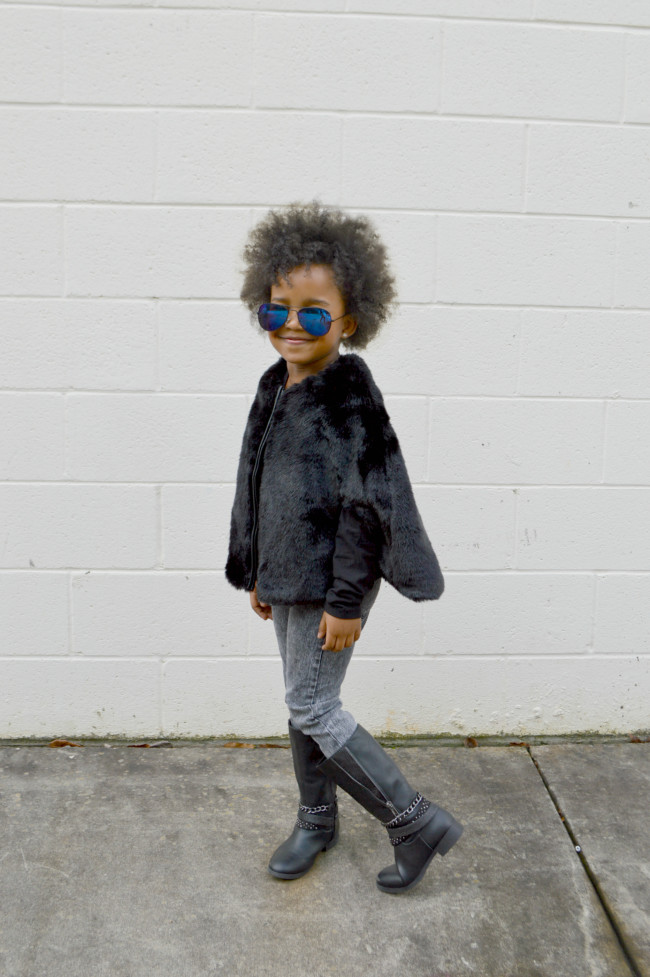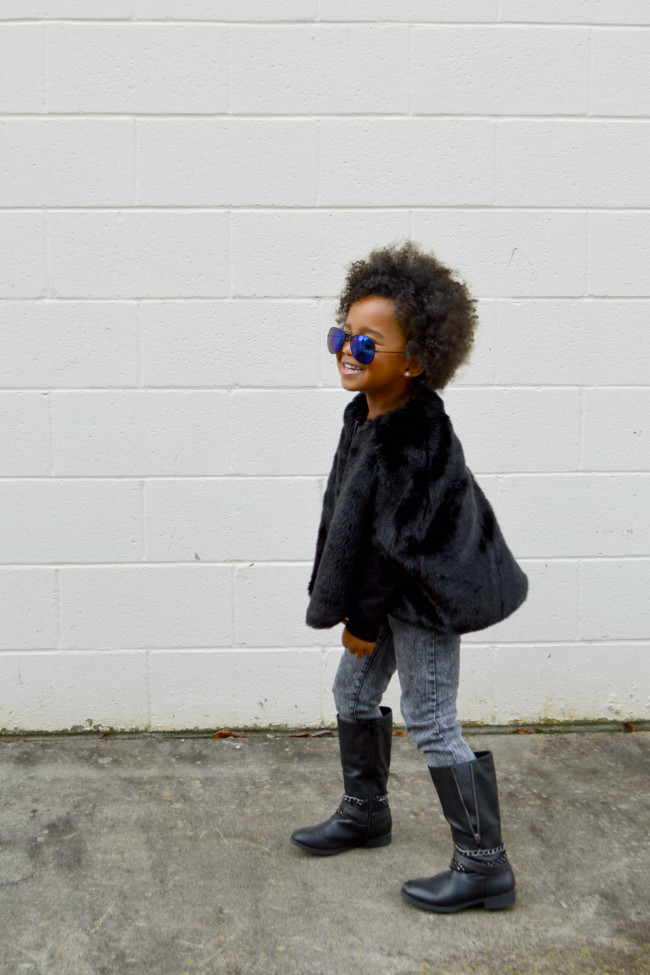 Faux fur cape, Kardashian Kid | Jeans, Target | Boots, Payless | Sunglasses, LoveMyAlannah
Doesn't Peyton look like a rock star? I'm super excited for 2016. I have my work cut out for me this year. Trying to get two little girls on the blog is going to be a challenge but I'm up for it. Harper is in training so you'll see more of her soon. Is there anything you would like to see more of on the blog this year?
I wish you all a blessed and prosperous new year!