Peyton's last day of 1st grade is next Thursday.  That means I will be home around the clock with two kids for 8 weeks!  I can't say that I'm overjoyed, but not having to wake up at 6 am every morning softens the blow.  Because of the way my bank account is set up, Peyton will not be attending any camps.  She will still be on the gymnastics team and that will take up a good part of her time.  Outside of gymnastics, it's going to be Camp Baby Shopaholic.  I've been working on a list of things we can do this summer that free or doesn't cost much.  After putting the list together, I'm pretty excited about the summer.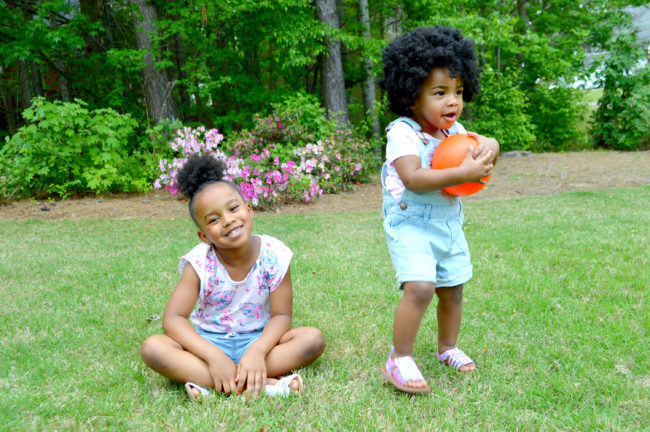 Have a dance party.
Go Swimming (or learn how to swim).
Go on a nature walk.
Visit the library.
Put on a fashion show.
Go on a picnic.
Write on the sidewalk with chalk.
Play at the park.
Run through the sprinklers.
Put on a talent show.
Write a book or poem.
Learn to ride a bike (without training wheels).
Make up a dance routine.
Play kickball.
Have an art show.
Make a short movie with your phone.
Play school and let the kids be the teacher.
Play old school board games.
Holla hoop.
Write a song or rap.
Build a fort.
My plan is to give Peyton a few of the activities to choose from (based on my tiredness levels).  Some activities require a little more prep or clean up than others but when you have kids at home you're going to be cleaning up behind them anyway.  I think these activities are a great way to spend some quality time with the kids and make the most of the summer.  I'm looking forward to getting started on these activities that don't cost me a thing.  I may even burn a few extra calories while I'm having fun.