Father's Day is next Sunday!  I almost went into a panic because I kept thinking it was this week, whew!  I'm not ready!  Mister is such an awesome daddy, but it's so hard to buy him gifts because he claims he never wants anything.  I'm sure you guys can relate, so I went searching for the perfect fun and cool Father's Day gifts that you still have time to buy.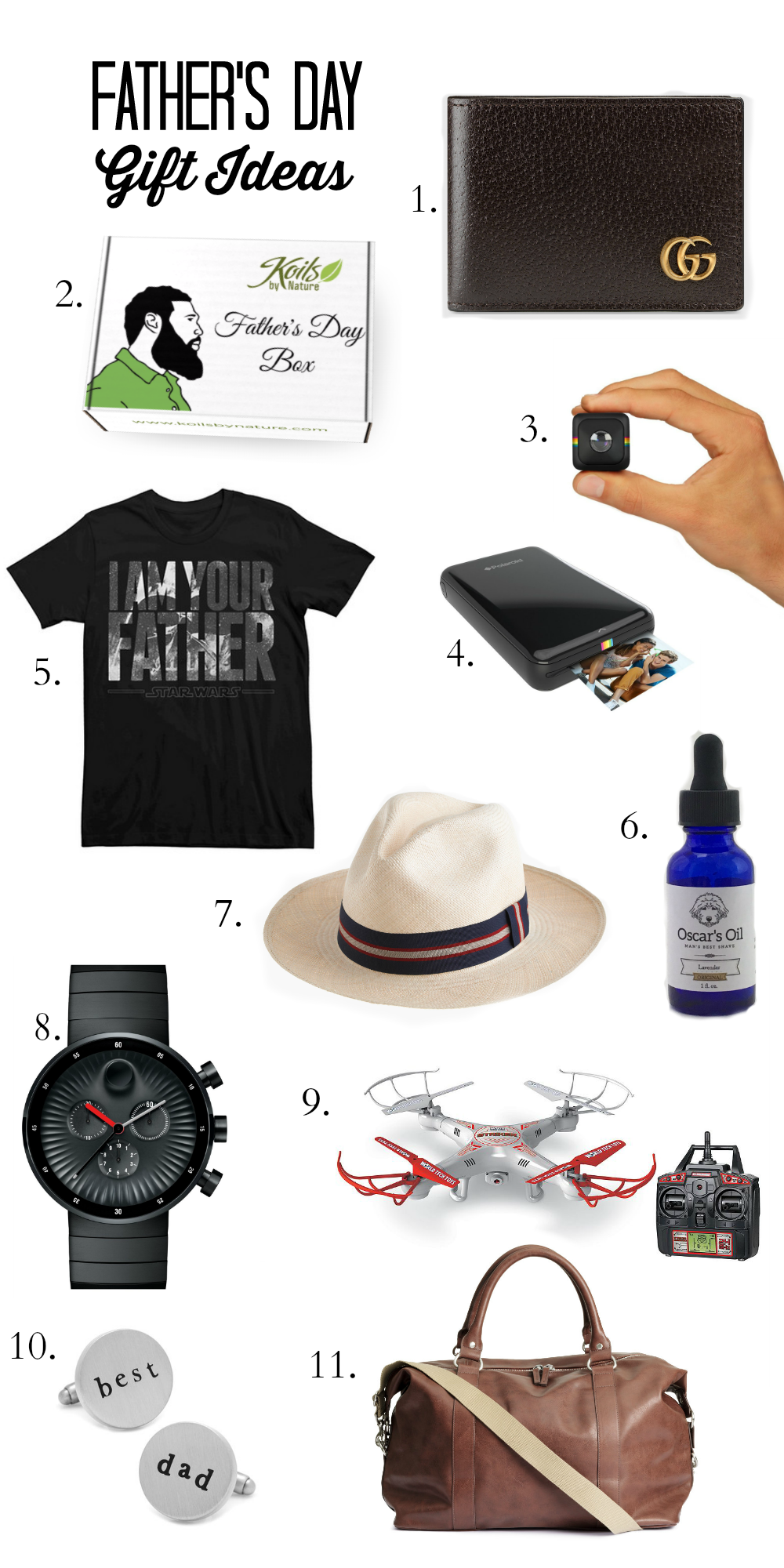 Gucci wallet | 2. Koils by Nature Beard box | 3. Polaroid Cube + Action camera  | 4. Polaroid mobile printer | 5. Star Wars Tee | 6. Oscar's Oil | 7. Panama hat | 8. Movado watch | 9. Drone | 10. Dad cuff links | 11. Weekend bag
I thought all these items were super cute for dads.  When all else fails, buy them what you think they need.  I noticed Mister is getting more into skin care so I think shave and beard items like Koils by Nature box and Oscar's Oil would be a hit.
Do you have Father's Day planned out yet?  Do you usually go out to eat or do you cook at home?