This post is sponsored by Dove Hair. Thoughts and opinions are my own.
Up until recent years, curly hair was not considered beautiful hair.   Since society did not embrace natural hair back in the day, our parents would straighten our hair. I wasn't even 5 years old when I got my first "perm". I believed if my hair wasn't straight and long it didn't look good. It wasn't until I went away to college that I decided that I was going to do my hair how I wanted, not what someone else thought I should do. For years, I wore my hair as short as I could get it and even shaved the back. I also rocked a TWA (teeny weeny afro) in the late 90's before it was a thing.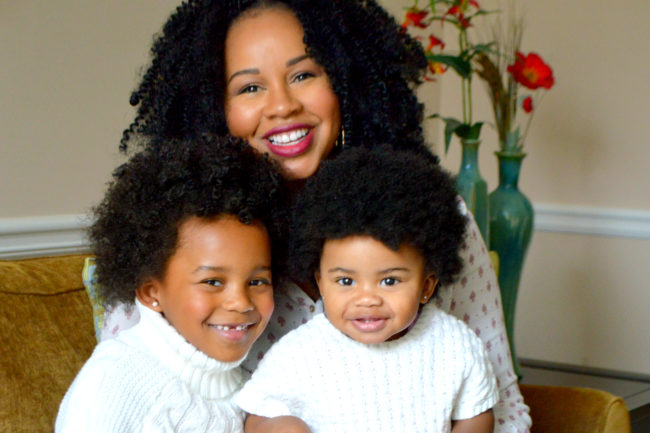 Now that I have two girls watching my every move, I am mindful of the examples I set. I am their first role model.   I want them to be confident with the hair on their head. A Dove study found that 82% of girls learn to care for themselves from their mother. I celebrate the beauty of their hair today, so they will love their hair tomorrow.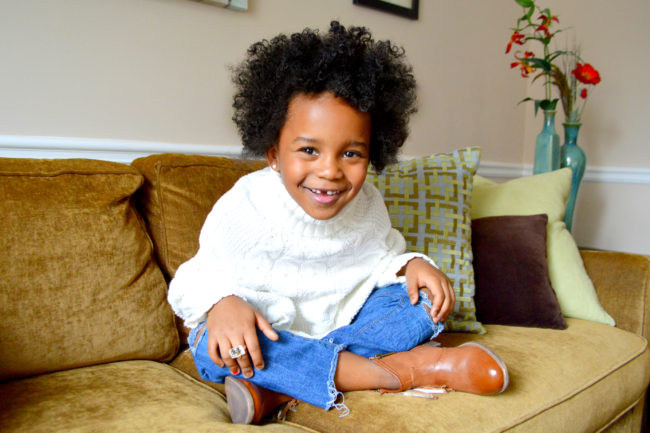 I know what you may be thinking, "Trina, you wear protective styles. How does that help your girls?" I started wearing protective style out of convenience way before Peyton arrived. I've explained to Peyton (6 years old) that I wear my hair like this to protect my natural hair and that it gives me more time to take care of her and her hair. I also let Peyton see me take extensions out and nurture my natural hair.   She can see the confidence that I exude at each stage in my hair process, weave or not. I've also made a conscious effort to wear more natural (curly) protective styles that resemble Peyton's and Harper's hair.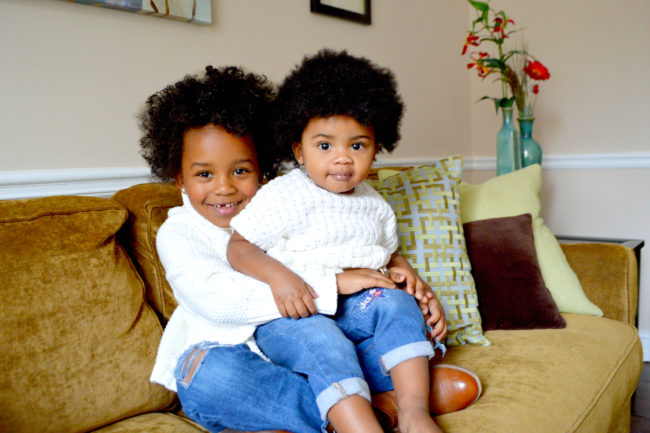 I also let Peyton see my postpartum hair loss after having Harper. I lost all my edges and sides of my hair. She asked me what was I going to do. I told her it was just hair and it would be back. I pray that she remembers that moment and understands that her hair does not define her.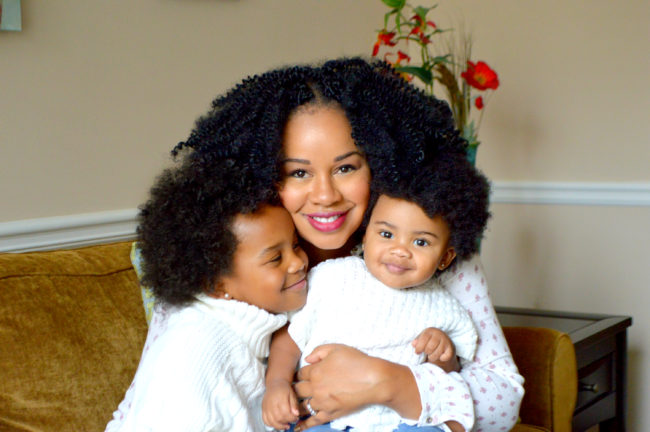 Dove Hair recently found that 8 in 10 women feel pressure to wear their hair a certain way. It starts at a young age. I'm glad that Dove is taking the initiative to empower mothers to be leaders in their daughter's confidence by teaching them to love their hair.
Daily, I make a conscious effort to show my girls how beautiful and versatile their natural hair is and I encourage you to do the same. Visit Dove at LoveYourHair.Dove.com to create your own #LoveYourHair message or share a selfie with your daughter.