One of my favorite fashion brands is Gucci.  I've been a fan of Gucci since I graduated college and got my first paycheck.  I've been blessed to have been able to collect a few bags over the years.  I've always felt that Gucci had an urban appeal or maybe it was it because the 80's hip-hop culture embraced the brand.  Either way, I would eat ramen noodles all month just to buy a bag.  Of course, adult life has brought my luxury shopping days to a screeching halt.  New tires for my suv or a new bag?  Replace the AC unit or a new bag.  Remodel the kitchen or a new bag.  It's always something.  Finally, I'm excited to introduce you to the newest member of my Gucci family.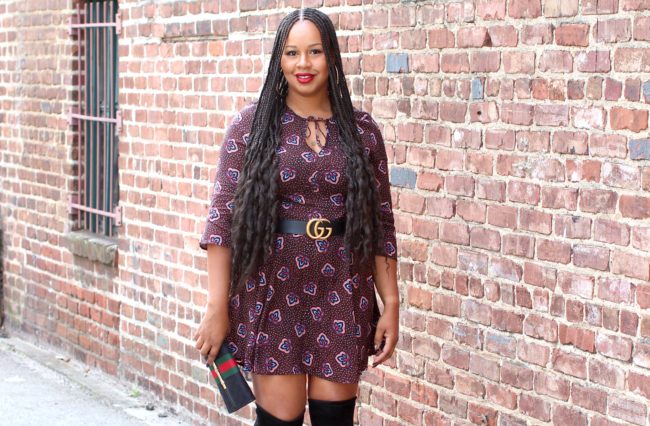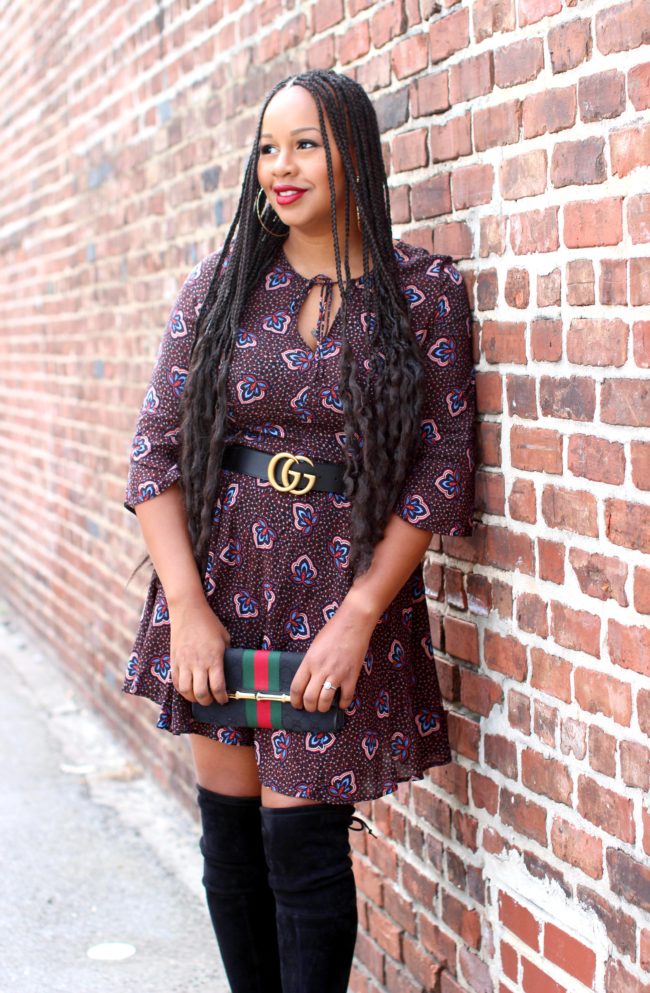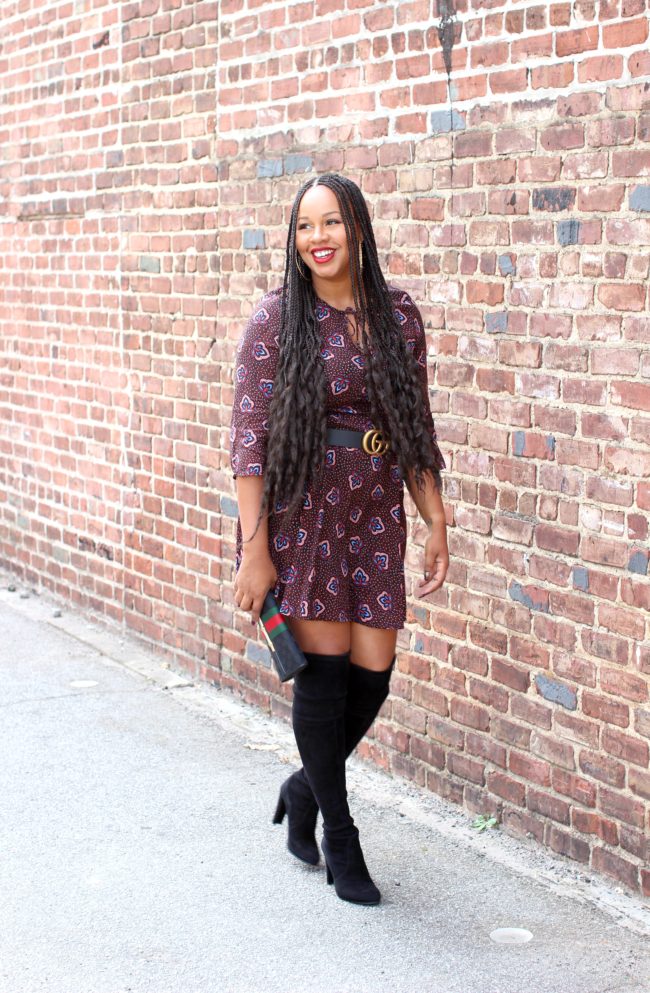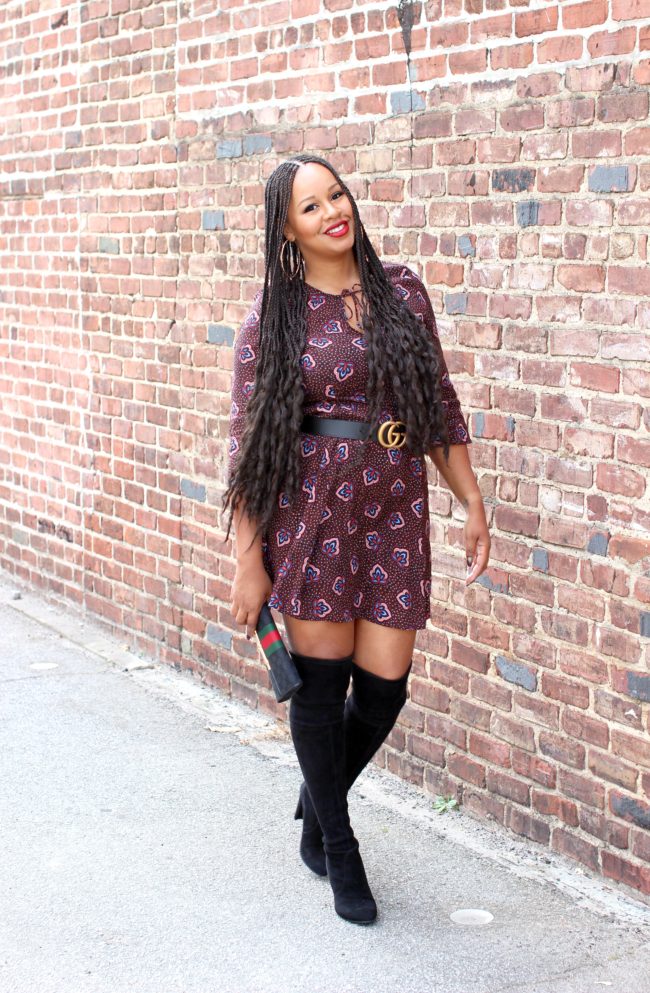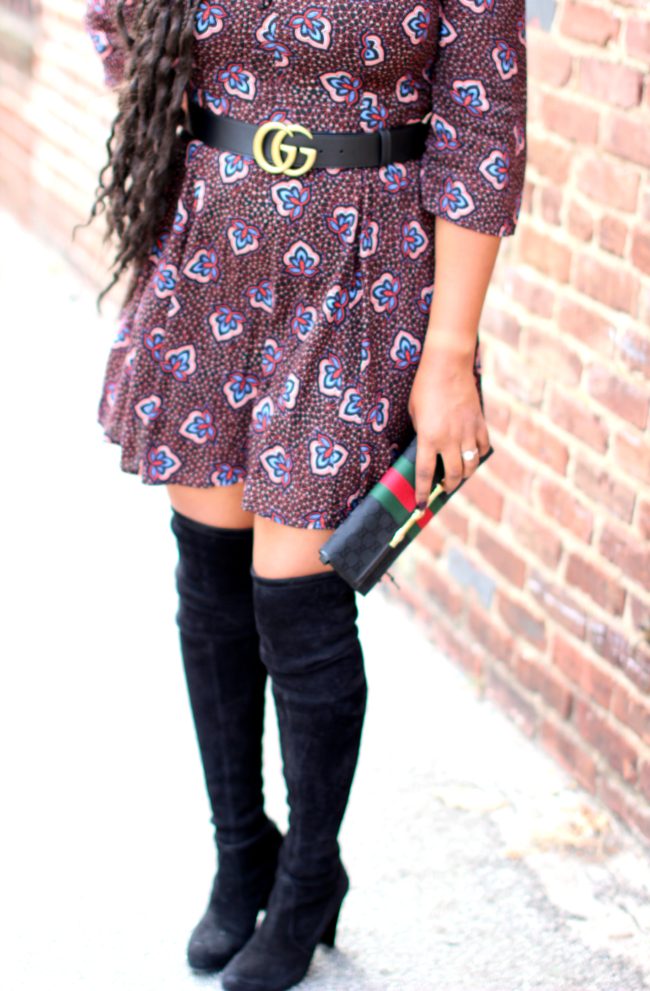 Dress, H+M (similar) | Belt, Gucci | Clutch, Gucci (similar) | Boots, Stuart Weitzman
I surprised myself that I wanted this belt so bad because I barely even wear belts.  I'm everyone on IG wearing it had a little influence as well.  I'm going to wear this belt every chance I get.  This belt has even motivated me to work out harder to get this waist together.
Speaking of Gucci, did you catch Gucci Mane and Keyshia Kaior's wedding?  I was so excited for it to be the wedding of the century and have all my edges snatched.  I must say I was very underwhelmed.  For 1.7 million, I expected more.  I think it was the venue that ruined it for me.  I was expecting rooftops, helicopters, fireworks and real angels hanging from the ceiling for 1.7 million.  The couple looked beautiful and they have a beautiful love story and that's all that matters.
What's your favorite luxury brand?  What did you think of the wedding?