I'm still going full steam ahead trying to reach my fitness goals.  I had a minor setback (HERE) but I'm still standing.  I've also stepped up my workout game (HERE) to 4 to 5 days a week.  Now that I'm working out more, I need more workout clothes unless I want to wash every day.  I also don't want to look like I was pulled out of a drain.  My body is also a work in progress so I have to skip out on the cute crop tops and short shorts.  I've managed to find some super cute, comfortable and cool workout clothes for moms.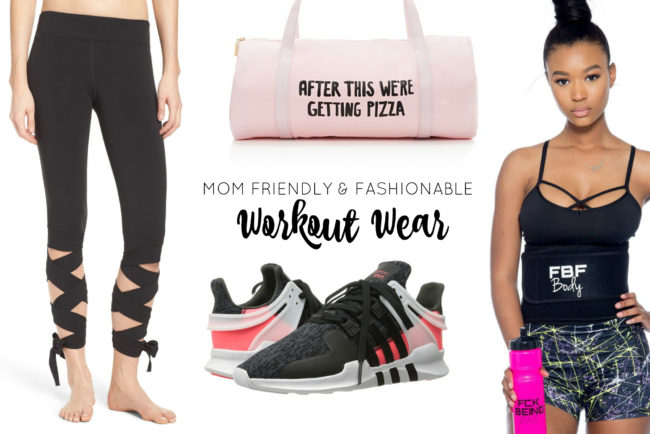 1.  |  2.  |  3.  |  4.  |  5.  |  6.  |  7.  |  8.  |  9.  |  10.  |  11.  |  12.  |  13.  |  14.  |  15.  |  16.  |  17.  |  18.  |  19.  |  20.
Cute sweats, compression pants, hat and fly sneakers are a most.  I've also had to step up my sports bras for my 36 DD chest.  I finally have a good selection of sports bras that take me through the week.  This one from Target HERE is my fave.  I'm also obsessed with my FBF Fitness belt.  It's the most comfortable waist belt that I've ever tried.  If you are a waist belt wearer, I suggest you check this one out HERE.  Next on my shopping list is getting some new shoes.  I've got my eye on some Nike Huaraches.
All of these items will have you looking forward to working out just to wear them.  Working out is hard, so you might as well look good while doing it.  What's your workout must have?