Peyton's spring break starts this Friday and we're headed to the beach!  We're only going to be there a few days but I plan to make the most of it.  It's going to be a nice break to get away with the family.  No cooking, cleaning or hustling kids back and forth to practice, can I get an Amen!  I'm also trying to make sure our trip is as fashionable as possible.  Check out a few outfits we're packing.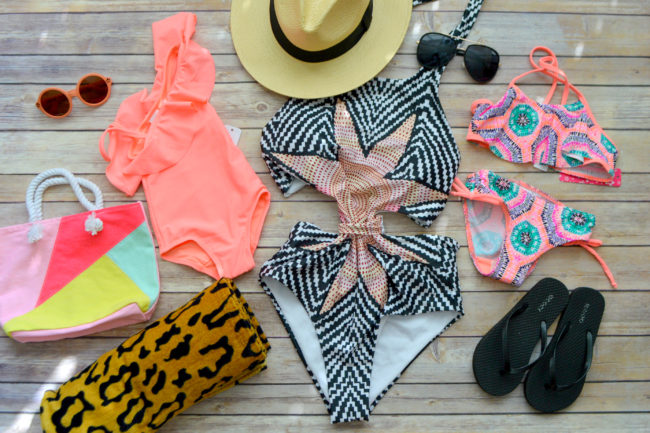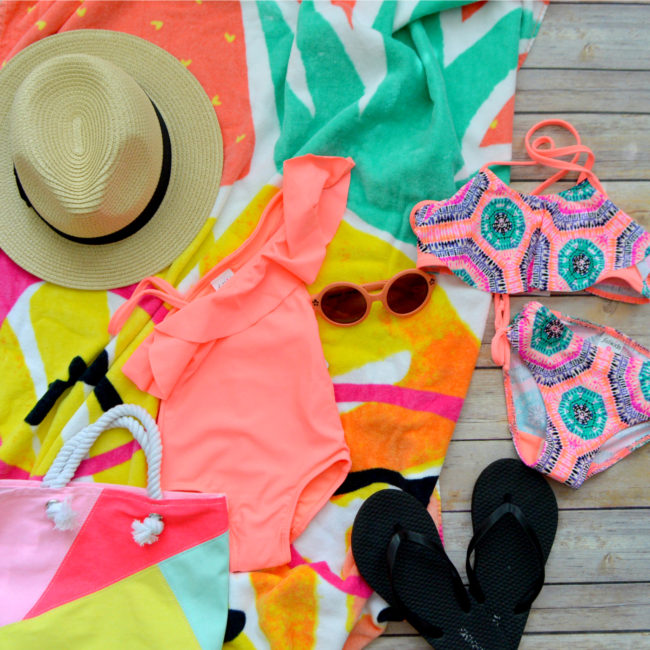 Girls swimwear c/o FabKids | Tote, Target (similar) | Sunglasses, Mini Rodini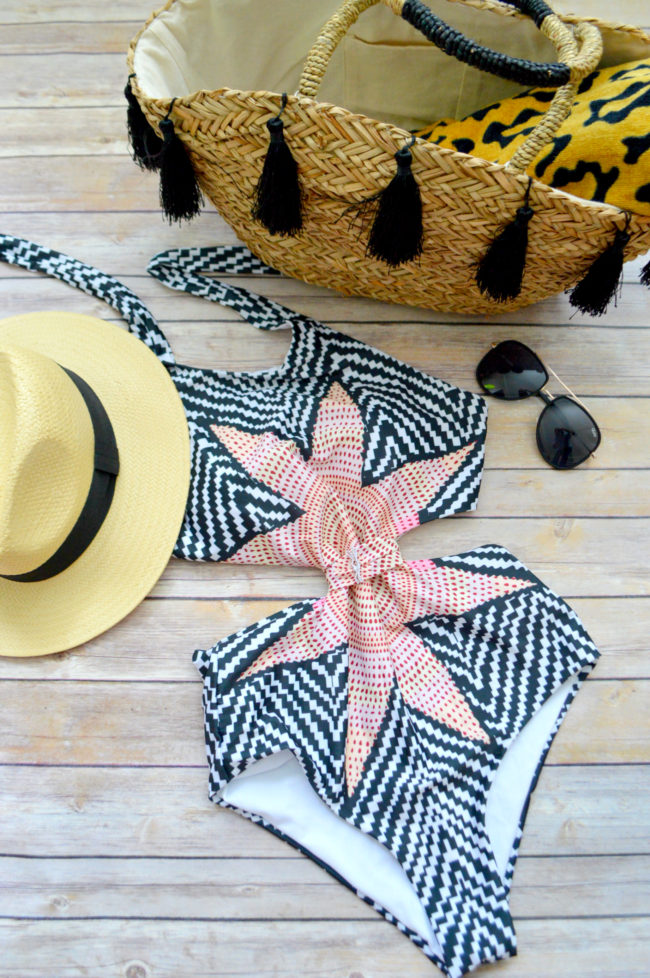 Swimsuit, Amazon (under $20)| Hat and tote, H+M | Sunglasses, Nordstrom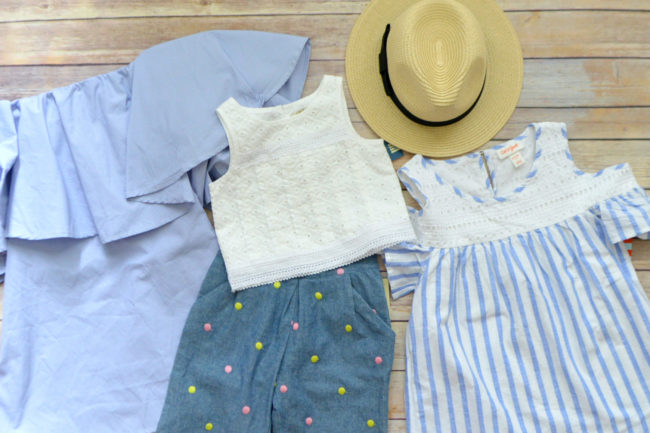 Off the shoulder top, Shein | Girls top and pant, Target | Hat c/o FabKids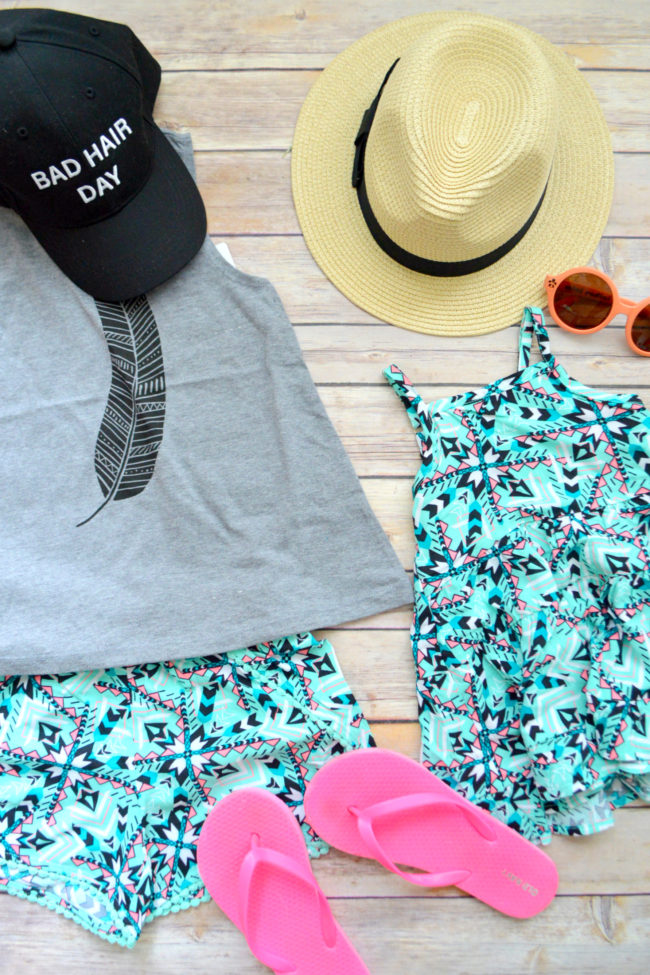 Hats, shorts, and dress c/o FabKids
I'm in love with the spring looks at FabKids.  I'm excited that both Harper and Peyton can wear their clothes.FabKids has also introduced their new swimwear collection.  Speaking of swimwear, I'm hoping everything fits into my bathing suit.  I've been working my butt off at the gym but this past week I haven't done so good with my eating.  We shall see.
I can't wait to share details from our trip next week.  Do you have plans for spring break?